---
☆
Read This Before Voting
How important is it that player housing and guild halls enter ESO to you and to what extent?.
Make sure to explain why to your poll vote and if you feel that eso even needs this.

☆ Season 1

☆ Season 2

☆ Season 3

☆ Season 4

☆ Season 5

☆ Gidorick's Repository Of brillant Ideas

---
☆
Some Music While You Read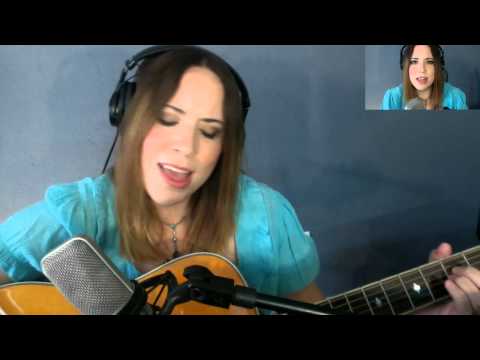 https://youtu.be/zwp8UxIY_iM
---
☆
A Few Points From Me If You Wish To Read Them
1. It gives you a connection to the game on a personal level
2. A place to go afk not surrounded by people if you so choose.
3. An area to craft and make items without been bothered (This will help reduce the lag around cities so a double bonus)
4. An area for guilds and friends to role play to set up for raids or trades.
5. Time killing ()for me i spent more time doing up my houses and adding additions than playing in skyrim().
6. Could add gardens , a mine, animals to harvest each day adding daily content to do.
7. Could go so far that partner and kids are in it like in skyrim and maybe even they generate small amounts of gold from a shop.
8. Could hire companions, guards and even a bard
9. Could have a trophy room to hang your trophies for bonuses i.e maybe 5 trophies means you gather 10 percent more resources and gold.
10. Could have armor sets hanged up i.e a good reason to craft each set.
11. Could have an addition to build an arena or duel area for 1v1 or in guild halls multiple players.
12. Pvp and pve options see below for full details
13. An area with pratice dummies with different amounts of health to test abilities.
14. The ability to slowly upgrade your house from a empty land to a fortress and for guild halls from an empty land to a small town all inside an instance of course.
15. You could let your pets run free on your lands if you so choose mainly for looks.
16. Your mounts could be stored inside your stable once built mainly for looks.
17. If you really wanted to make alot of money and i cant believe i am saying this. But you could bring in statues of various npcs and what not and sell em in the crown store and players can shelve them in their houses. This made millions for warframe and i dont like the idea buuuut if you are strapped for cash then id support it.
18. Alot of it can become daily repeatable content (time soaker)
19. You can have us earn ranks the more we upgrade our land and house
20. Each boss could have a trophy for our house and hard mode version for us to collect giving us more reason to seek that content.
21. Housing has been in the Elder Scrolls games since Daggerfall and is a crucial element to it.


☆ Repopulation Designer On Player Housing

Player Housing is becoming a popular feature in both themepark and sandbox MMOs offering players a little piece of virtual real estate to call their own. Though not a new concept, player housing started out as a staple in early MMOs like Ultima Online and Star Wars Galaxies. Currently player housing is making a return in modern themeparks after a few MMO's are starting to add player housing to their titles. Player Housing comes in many shapes and forms in today's MMOs. Some games implement player housing as an instanced areas or neighborhoods so everyone can enjoy the functionality. Some games offer a more limited quantity of in game non instanced locations or plots for housing that let players interact with each other's homes
---
☆
Possible PVE Side
Start an event from your house that has you defending from groups of mobs that give rewards to you for your house/guild housing
The reward is based on level of difficulty.

Each group of mobs could come in waves with the last been a boss fight.
This would create alot of repeatable content that could have you earning resources and housing items and still be fun.


---
☆
Possible PVP Side
You can set a chest in a location in or around your house and fill it with a gold amount of your choosing.
You then set the option to have it alerted that you have x amount of gold hidden (people from gta online know this system).
The person looking for these things simply go to a board in game near thieves guild when its in and click to accept the job but they have to match the money.
If they choose it the house player is alerted and must accept or decline and if they accept they are teleported to their house and the other attacker is teleported to the edge of the property.
They have 30 minutes to complete this pvp.
The attacker can sneak past the other without getting noticed and can take the gold and leave or simply killing the other player.
The defender must track down the attacker and stop him by killing him if successful he then claims the attackers gold that was set up before hand.

Just to clarify on this it is a toggle thing you do not have to do this. Pvpers would purchase these chests and fill them with x amount gold and once placed they can choose to send the message when they are ready. Anyone that wishes to do these can click on a pvp tab and type someone's name in or choose random. You will also have to put the gold amount you wish to bet so say 1500 - 1999 gold it will then show any games people have within that amount. So say a game is found and the bet is 1600. Then if you have the gold in your bags you can choose to accept and should the other player accept as well then your both teleported. This should help clarify things and sorry about that.

---
☆
Possible Resource And Gold Gains
♡
these would give you much more resources than the current version the hirelings.

1. If allowed we could invest in a shop our partner wishes to setup that brings in money each day * you log in see my point zos
*
2. A mine site that you could buy workers to run for you that gives you enchating, housing and mining resources each day ( you log in)
3. Hire Gardners to farm your gardens for food,beverage and potion ingredients also wood cutters for housing supplies each day ( you log in)
4. Hire skinners to rear and skin animals for you each day as well as well as housing supplies.
5. A Bard to sing your herioc deeds slighty increasing your rep with guilds over time while logged in.


---
☆
Possible Mini Games
1. Dueling area
2. Lock box pratice
3. Crafting stations
4. Fishing area
5. Pet play
6. Various types of bar games
7. Sleep in your bed
8. Book reading from your trophy book collection
9. Test dummies
10. And of course pvp and pve options like the ones i have suggested.
11. A guild Auction house linked to the rest.


---
☆
Possible House Objects and upgrades
Possibilitys are endless so i will state things to help give devs some ideas of where to take them.
- Start by having a construction setup much like that of Hearthfire dlc in skyrim its a very easy way of setting this up.
- Then you will need to bring in different versions of materials and themes personally i would use the same system as your current crafting.
- Now unlike Hearthfire you need to make sure you can build everything as that was silly in skyrim due to land size.
- Upgrades will require materials and gold
- House items should increase in luxury as you upgrade your house tier as this is probably the best way for eso i.e your locker from a tier 1 house would be a vault by tier 5.
- Crafting stations should be kept in the same area for easy access.
- Hiring on staff to work for you should be done once each part is unlocked. For an example as you restore the mines you are automatically given a quest to seek out a mining guild to work your mine.

More to come later


---
☆
Possible Quest Line Leading To Your Land
could start as a quest when you enter a town a courier hands you a flyer telling you about land for sale.
This could send you to an npc to start you on a path to getting your house. But the npc tells you they would love to sell you this land but its become over run.
By the undead but if your willing to help the npc they will sell it at a good price for you. This leads you on a quest to the instance where the land is and upon entry
You are told to leave. Once you progress through multiple undead you come across the mine and follow it down. Learning that this npc was the late partner of the npc selling the land. Turns out the npc had poisoned the partner and was now planning to flee so you then agree to bring the npc back here so justice can be served.

You head back to the npc and tell them you have cleared the area and your willing to buy the land and to meet you back there. Once you re enter the instance you see the npc has been trapped and you watch as justice is served. After it is done you speak to the dead partner who tells you where the deed to the land is and thanks you for your help.


---
☆
Possible Housing And Guild Hall Ideas
☆
Other MMOs That Do Player Housing

Starting with Swtor

Even the player ship was a player house without been able to change things

DCUO

Age Of Conan

SWG

EQ2



I will add more later


---
Edited by Heromofo on June 11, 2015 8:42PM
Improving On ESO S01E01) Player Housing,Guild Halls And PVP/PVE Options
376 votes