Hi guys,
I've just released a new addon a few minutes ago.
Here's the description I've posted on esoui:
This addon displays a compass in the middle of the screen.
The compass can be modified though a menu (size, color, style).
The following slash commands are supported:
/yacs <on/off>: turns the compass on or off
/yacs menu: opens the configuration menu (note: libaddonmenu will fail to directly open the right menu the first time, you'll have to enter this command twice)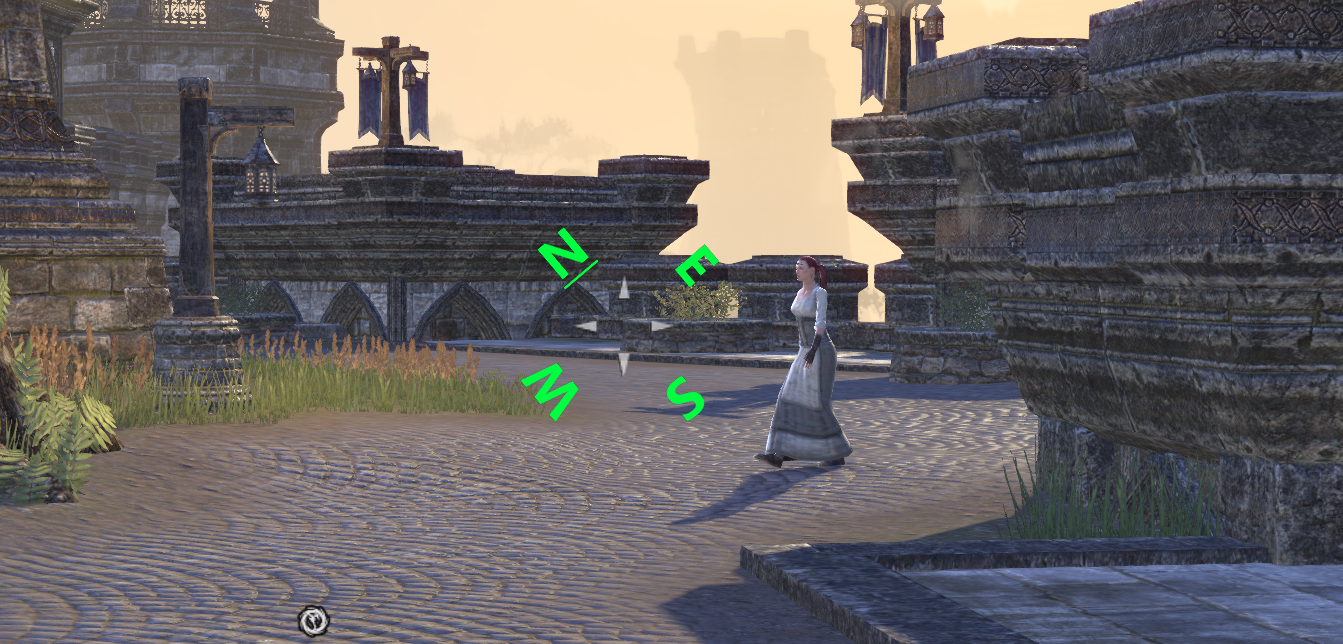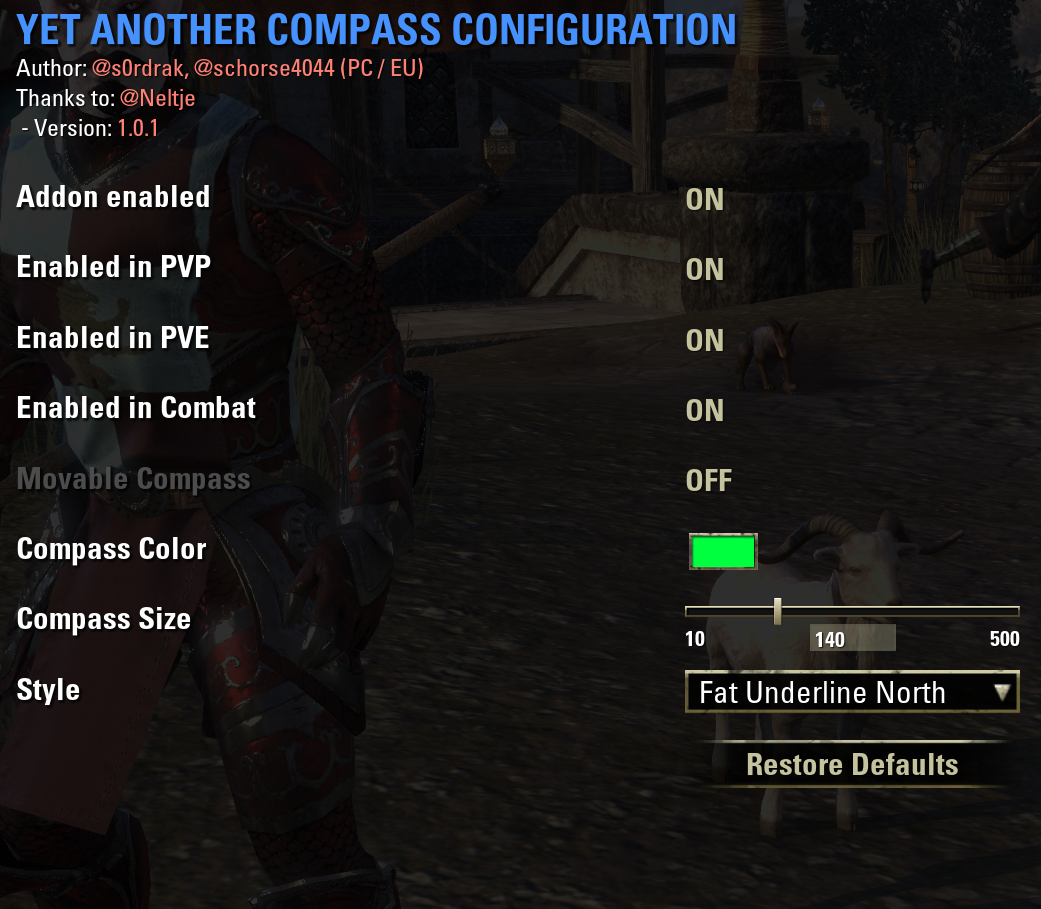 Download available through Minion or directly from esoui:
esoui.com/downloads/info1763-YetanotherCompass.html
Hope you enjoy it.
Edited by InvitationNotFound on July 17, 2017 5:54PM
We want firing off Dark Exchange in the middle of combat to feel awesome... - The Wrobler
You know you don't have to be here right? - Rich Lambert
Verrätst du mir deinen Beruf? Ich würde auch gerne mal Annahmen dazu schreiben, wie simple die Aufgaben anderer sind. - Kai Schober
Addons:
RdK Group Tool:
esoui
DE
EN
FR
Port to Friend's House:
esoui
DE
EN
FR
- Library:
DE
EN
Yet another Compass:
esoui
DE
EN
FR
Group Buffs:
esoui
DE
EN
FR