Maintenance for the week of January 21:
• PC/Mac: No maintenance – January 21
• PC/Mac: NA and EU for maintenance – January 22, 6:00AM EST (11:00 UTC) - 09:00AM EST (14:00 UTC)
• Xbox One: NA and EU megaservers for maintenance – January 22, 6:00AM EST (11:00 UTC) - 09:00AM EST (14:00 UTC)
• PlayStation®4: NA and EU megaservers for maintenance – January 22, 6:00AM EST (11:00 UTC) - 09:00AM EST (14:00 UTC)

What will be the next FoTM skill for PvP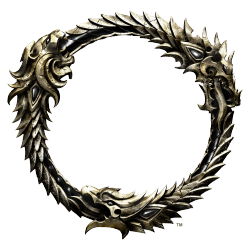 after the eventual nerfs to Steel Tornado, Proxy Det, Wrecking Blow, and (possibly) Ambush? Back to Snipe and Impulse? Something else?
Edited by tinythinker on December 31, 2015 5:52AM
Joined ESO in March 2014 (PC-NA) yet always learning more about playing the game

Current skill level/level of enjoyment -- Cyrodiil (Siege/Defense): B+... Dueling/1vX: F... BGs: D-... Vet Dungeons: C-... DLC dungeons/trials: D+... Overland PvE: A-

Semi-retired wall o' text brick-layer on the ESO forums

*Lots* of Argonian characters. Most like to be known in game as Glides-Under-Starlight (EP lizard Dragonknight), Hrrska-Set (EP lizard Templar), Bentalliolous Rov (DC Breton Sorcerer), and Sparkles-At-Twilight (AD lizard Warden)

Also play FFXIV (on Faerie server) and WoW (on Dalaran server)

Have a great day!