Apart from builds with high resistances and max HP, this clip below shows exactly why tank meta exists in PvP despite damage being so high: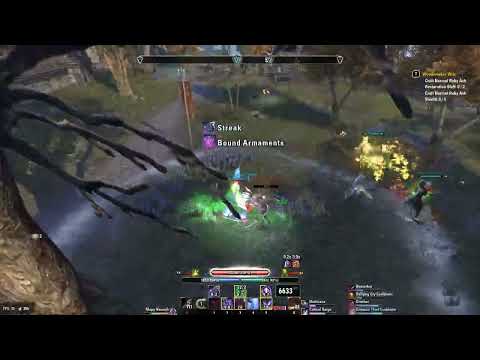 https://youtu.be/rjTU-YiMyBg
The combination of Undeath passive, CP mitigation, block mitigation, and burst heal potency is why nobody seems to die. Undeath needs to be nerfed in PvP along with a rework to block healing if we wish to see the tank meta disappears.
P/S: Yes, I maybe could have dealt more damage with an execute, but the opportunity cost for slotting one is too great. Most classes can't afford to slot an execute anyway. NB is the only class that can afford to do so with their efficient bar space. I also could have reapplied Major Breach, but that's irrelevant to the point of this discussion.
Edited by StaticWave on August 5, 2023 11:12AM
Platform:
PC NA

Main:
Static Wave - AD stamsorc