Maintenance for the week of October 3:
• [COMPLETE] PC/Mac: NA and EU megaservers for patch maintenance – October 3, 4:00AM EDT (8:00 UTC) - 9:00AM EDT (13:00 UTC)
• Xbox: NA and EU megaservers for patch maintenance – October 5, 6:00AM EDT (10:00 UTC) - 11:00AM EDT (15:00 UTC)
• PlayStation®: NA and EU megaservers for patch maintenance – October 5, 6:00AM EDT (10:00 UTC) - 11:00AM EDT (15:00 UTC)
The maintenance is complete, and the PTS is now back online. Patch 8.2.2 including the Firesong DLC is now available to test!

Thoughts from an End Game PVE Raid Lead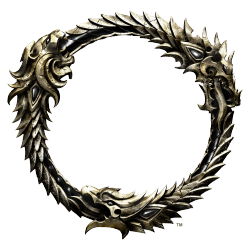 I have been raid leading a core on PC NA since September of last year. We started out with getting Immortal Redeemer and are working on Planesbreaker now. We had the second highest score in rockgrove on NA last patch, and are very close to getting PB.

If a fraction of this pts patch hits live, it will probably kill my group. I don't say that lightly; this core and the players in it are a huge part of my life. I'm not sure we would even be able to clear Rockgrove hard mode anymore. That's right: we would go from clearing in under 25 minutes to not clearing at all.

The healing changes are absolutely abysmal for tanks who receive high DoT damage in the new trials. You can't have damage ticks hit every second and heals hit every 2 seconds. Tanks will live or die based on the RNG of how damage and healing ticks line up. I have a feeling the developers have never zoomed in on an LGM death recap on Bahsei hardmode to really understand this concept.

The damage nerfs will probably make it impossible to meet the DPS check on Xalvaka. Not only is raw damage down, but really long DoTs are just terrible for phased fights; for example, Xalvaka's shells only take about 10 seconds to kill currently. 20-30 second DoTs with low raw dps won't even be worth casting on shells, so we'll just slowly kill them with nothing but weak spammables. In vAS, Olms is unprotected for roughly 15 seconds. What's that extra 5-15 seconds of a DoT going to do while he takes no damage? Nothing.

I am begging ZoS to please pull the plug on these changes entirely. I don't think you understand the impact this will have, and haven't done the proper testing. Contrary to the many statements I've seen from casual players that "end game players will be fine", end game players will take a severe blow from this patch. It will likely kill the end game and you will lose all of your experienced PvE players. Please consider consulting with some veteran raiders on changes; we have the knowledge to properly evaluate your ideas.

Finally, please stop the hostility toward players. We're not your enemies, and we have the freedom to criticize your decisions. Making an edgy tweet doesn't make anything better. Accept that if 90%+ of feedback is extremely negative about a change, your players are right, and you made a mistake. Pull the PTS changes back.