Maintenance for the week of November 23:
• [COMPLETE] PC/Mac: NA and EU megaservers for patch maintenance – November 23, 4:00AM EST (9:00 UTC) - 8:00AM EST (13:00 UTC)
• [COMPLETE] Xbox One: NA and EU megaservers for patch maintenance – November 23, 6:00AM EST (11:00 UTC) - 11:00AM EST (16:00 UTC)
• [COMPLETE] PlayStation®4: NA and EU megaservers for patch maintenance – November 23, 6:00AM EST (11:00 UTC) - 11:00AM EST (16:00 UTC)
• ESO Website for maintenance – November 24, 9:00AM EST (14:00 UTC) - 12:00PM EST (17:00 UTC)
Tank Resistance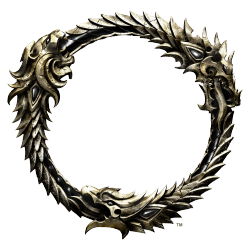 Hi all,

I'm running a warden tank. Since this is my first level capped character I decided to turn to Alcast to see what builds were suggested. I'm currently running a Torug's Pact set and the Ebon Armor set. For my helm/shoulder I'm using Bloodspawn.

Right now with full enchants and all purple gear I'm capped at around 30K health without food and buffs and 15K magicka 20K stamina.

My primary concern is my spell and physical resistance is too low with these sets? I'm sitting at 18.5K spell res. and 15.5K physical res. I do use ice fortress for an additional 5.5K buff basically on these at all times. But still that puts me at about 23K spell resistance and 21K physical resistance.

Is this too low? I know the cap is 33K and I'm a bit concerned. With food I'm at about 38K health and once I fully upgrade everything and switch a few traits around I should be over 40K health.

I was debating on switching the Bloodspawn set for Mighty Chudan for the additional resistance. That set would give me about 8.5K additional resistance for each putting me at about 31 and 29K with ice fortress up.

Thanks.