Maintenance for the week of August 17
• PC/Mac: No maintenance– August 17th
• Xbox One: NA and EU megaservers for maintenance – August 20th, 6:00AM EDT (10:00 UTC) – 10:00AM EDT (14:00 UTC)
• PlayStation®4: NA and EU megaservers for maintenance – August 20th, 6:00AM EDT (10:00 UTC) – 10:00AM EDT (14:00 UTC)

[6.1.0] Combat Physician Set - shielding reduced to less than half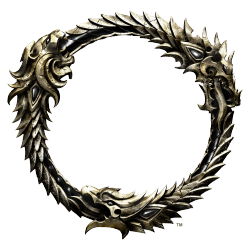 First Iceheart, now this. Yet another nerf to solo players. SMH.
Unlike most other shields, it doesn't Shield when the target (e.g., yourself when you are solo and have heals-over-time only on yourself with various skills) is at full health so it can't pre-emptively shield anyone. Did this really need such a massive adjustment?
From 6.1.0 patch notes:
Combat Physician: Reduced the shield size of this set to 4308, down from 9506. The cooldown is now per target, rather than overall.
Edited by Dusk_Coven on July 16, 2020 12:48PM