Maintenance for the week of January 18:
• PC/Mac: No maintenance – January 18
• PC/Mac: NA and EU megaservers for maintenance – January 19, 4:00AM EST (9:00 UTC) - 8:00AM EST (13:00 UTC)
• Xbox One: NA and EU megaservers for maintenance– January 21, 6:00AM EST (11:00 UTC) - 10:00AM EST (15:00 UTC)
• PlayStation®4: NA and EU megaservers for maintenance – January 21, 6:00AM EST (11:00 UTC) - 10:00AM EST (15:00 UTC)
How did Power overload suddenly get so super strong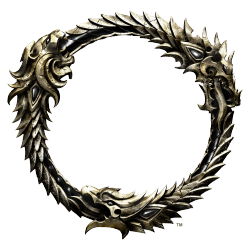 Can someone tell me what happened with this ability. I know patch 5.05 increased its damage by 10% but that can't explain this. Did they change some synergy with blockade of storms or something like that? Did a change in CP boost it? Or a new set?

Suddenly all the usual troll groups are running with multiple sorcs using this. It's like when Goliath Bash was OP and all the trolls were hitting pugs with multiple bashes. In the area death notices the vast majority of deaths streaming by are now power overload. My 33k spell resist/3 k crit resist DK got hit with an 11k attack. I routinely get hit by 2-3 sorcs with overload in a big fight.

Large scale fights are now super dangerous for stam melees with limited mobility; you are meleeing and multiple sorcs sneak up and destroy you with overload from behind.