Maintenance for the week of January 27:
• PC/Mac: NA and EU megaservers for patch maintenance – January 27, 4:00AM EST (9:00 UTC) - 8:00AM EST (13:00 UTC)
• ESO Website for maintenance – January 27, 1:00PM EST (18:00 UTC) - 4:00PM EST (21:00 UTC)

We will be performing maintenance for patch 5.3.1 on the PTS on Monday at 8:00AM EST (13:00 UTC).
Revert Soul Splitting Trap targets to 3 and give it full DoT strength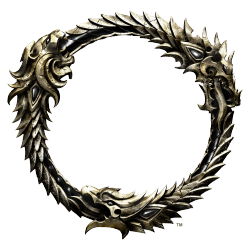 I was actually looking forward to the Soul Splitting Trap as it was in 5.1.2, but now it's just a generic AoE. With full DoT strength and 3 targets it would be on par with Reflective Light, and usable for single target rotations with a bit of cleave potential, but in 5.1.3 it seems kind of pointless, because there are tons of AoEs in the game that could do the same thing. It went from being one of just 2 skills that function this way to being one of a gazillion generic AoE skills that are available to everyone.