Maintenance for the week of August 3:
• [IN PROGRESS] Xbox One: NA and EU megaservers for maintenance – August 5th, 6:00AM EDT (10:00 UTC) – 9:00AM EDT (13:00 UTC)
• [IN PROGRESS] PlayStation®4: NA and EU megaservers for maintenance – August 5th, 6:00AM EDT (10:00 UTC) – 9:00AM EDT (13:00 UTC)
Let's give credit where Wrobel is due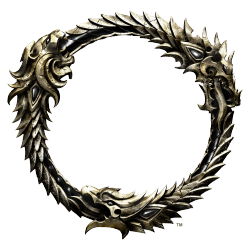 We love to rag on the mechanics team but there were things where I think they were right, and general forum consensus was wrong. Now some of these were amended in the very last iteration before it went live, but I think they should still be commended for getting it down. (Just specific issues here, not looking at something as broad as general stam/mag disparity)
Heavy armor changes - I think they're in a good place now, PvP-wise. Black rose can probably stand to have one max stamina changed to max magicka, if only for parity for mag classes. As for PvE, tanking was always more about positioning and fight mechanics than stats anyway, wasn't a big deal.
Dark deal - it did turn out to be decently awesome.
Cloak related changes - bugs aside, it wasn't the doom that many nbs foretold.
2H ultimate - wasn't that OP after all.
Destro ultimate - wasn't that UP after all.
Surge - I still prefer the old for magsorcs, but new surge's not half bad.
On the flip side, here's where I think the forum consensus ended up being right:
weapon trait changes - Sharpened or bust. See prices/demand/availability/usage for proof. When a weapon drops, we have a 8/9 chance of being disappointed.
Shield changes - Guess this is contentious, but if nothing else the duration is every bit as annoying as feared. Not fun.