Greetings!
As we wrap up our PC/Mac launch year, I thought I'd use this blog not only as the usual "Road Ahead," but also as a "Road Travelled" entry, looking back on what we've accomplished since launch and giving you an update on where we're going next.
The Road Travelled
As you all know, 2014 has been a very busy year for us at ZOS. We launched ESO on PC and Mac and immediately started addressing any issues that cropped up, going on to release five huge updates that introduced new content, new systems, tweaks and fixes to existing systems, and tons more. We've done so much since launch, in fact, that we've sometimes run the risk of doing too much and disrupting your play routines or character builds with the frequent changes.
With everything we've done, we firmly believe that ESO is a much better, more stable, and more fun game than it was six months ago. This is the way online games like this work: the game you launch is a starting point that inevitably evolves over time—and of course, community feedback is one of the most important parts of that process. I am very happy with the evolution of ESO up to this point, and I hope you all agree.
Here's just a small list of some of the work we've done to improve ESO in since launch:
Made in-game chat much more peaceful by implementing many different lines of defense against black market gold farmers, spammers, and botters
Fixed a far-reaching quest bug that prevented quests from advancing properly—a bug that plagued us through the first few weeks of launch
Released Craglorn, our first major update, with new Veteran Ranks, a new zone for veteran players to explore, and 12-player Trials
Released many Veteran Dungeons, giving veteran-ranked players the ability to experience new adventures that add to the dungeon storylines introduced in earlier levels
Re-designed many of the delves throughout Tamriel to be larger and more challenging
Introduced the Dragonstar Arena, which presents four-player groups with a progression of challenging PvE encounters
Introduced new quality-of-life systems like the ability to dye your armor, new upgraded conversation and face animations, guild tabards, chat bubbles, and much more
Smoothed combat animations and timing, which is an ongoing process
Reconfigured Campaigns in Cyrodiil to make them shorter and more interesting
Made repeatable dungeon and crafting quests, and implemented scaling dungeon difficulty
We've found (and are still finding!) solutions and are always applying changes to rectify our mistakes– we aren't perfect, and this process will be ongoing, but we're committed to continually improving the ESO experience
Worked to increase our overall transparency and communication with you, our community, which is also a continuing effort
We couldn't be more excited about everything there is to look forward to in 2015. We'll be introducing some of the new systems that we've talked about publicly over the last couple of months, and of course, we will be bringing ESO to the PlayStation 4 and Xbox One.
For the team at ZOS, the remainder of 2014 will be spent working on one of our largest updates yet (more on that below) and continuing our work on the console versions. For you, this means that we will continue to listen to your feedback and make changes where needed with our regular smaller patch cadence of bug fixing and polishing, but we won't be adding any new systems until Update 6 hits PTS in January.
Update 6 Coming in January
Our next update will come to PTS shortly after the first of the year. It's going to be a big one, and will include both the Champion System and the Justice System.
The Champion System will include the new post-level 50 veteran progression changes we've been talking about for a few months now. We've done preparation work for the Champion System in updates 4 and 5, and Update 6 will include phase 3 of the system. This phase includes the ability to spend points in Champion Passives and many ability changes that complement the system.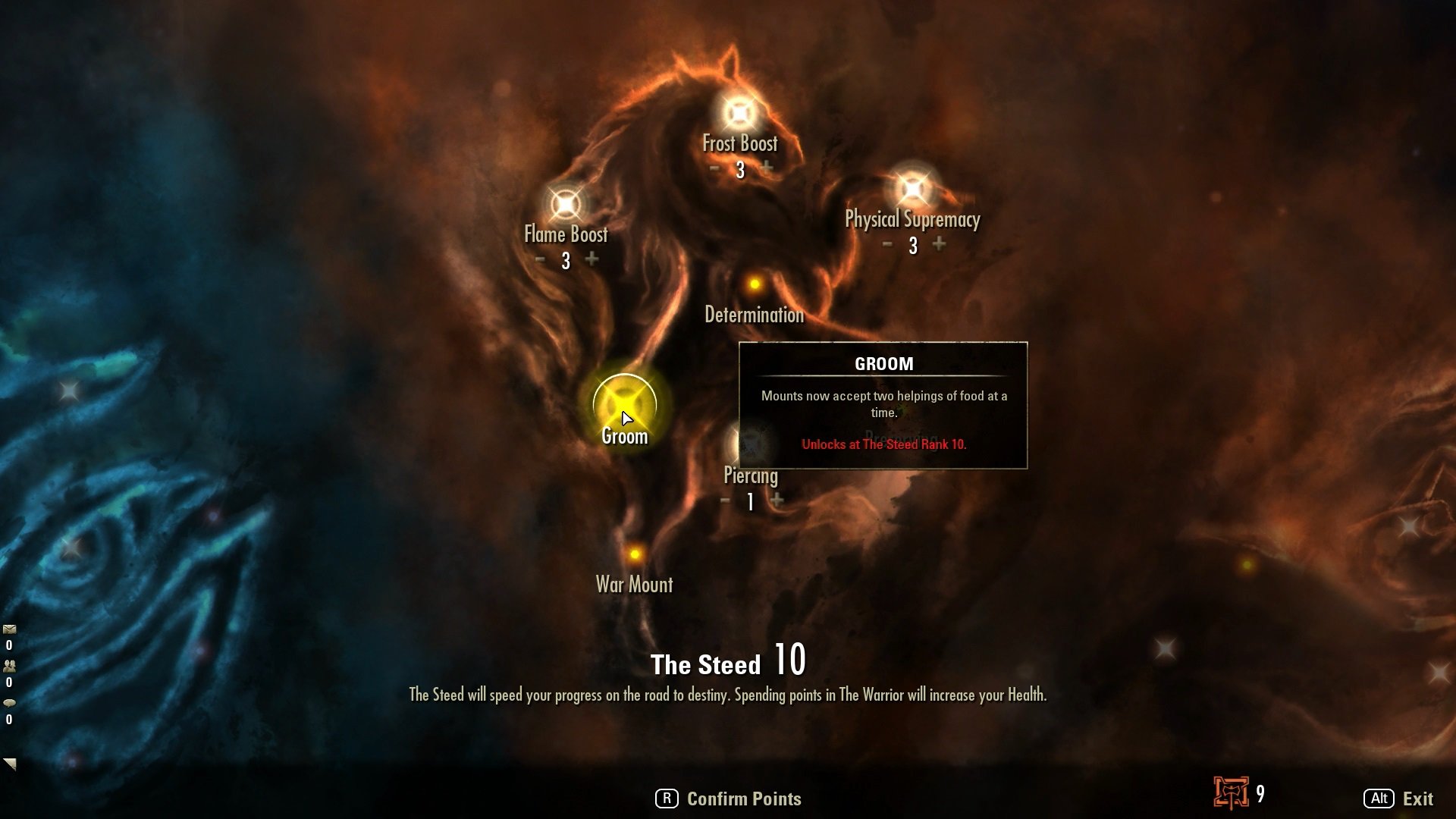 We want to give everyone a heads up that we'll be introducing the Justice System using a phased approach, much like what we've been doing with the Champion System. So, the first iteration of the Justice System will include Skyrim-style PvE elements—you'll be able to steal from vendors, pickpocket NPCs, kill NPCs, have justice meted out to you by guards—but not with the PvP Enforcer part of the system.
The most important reason to do this is to make sure that the Justice System has a solid foundation before adding the extra PvP elements. As most of you know, PvP is by its very nature extremely difficult to predict. We want to have a stable system in place to build on before we add more unpredictable elements.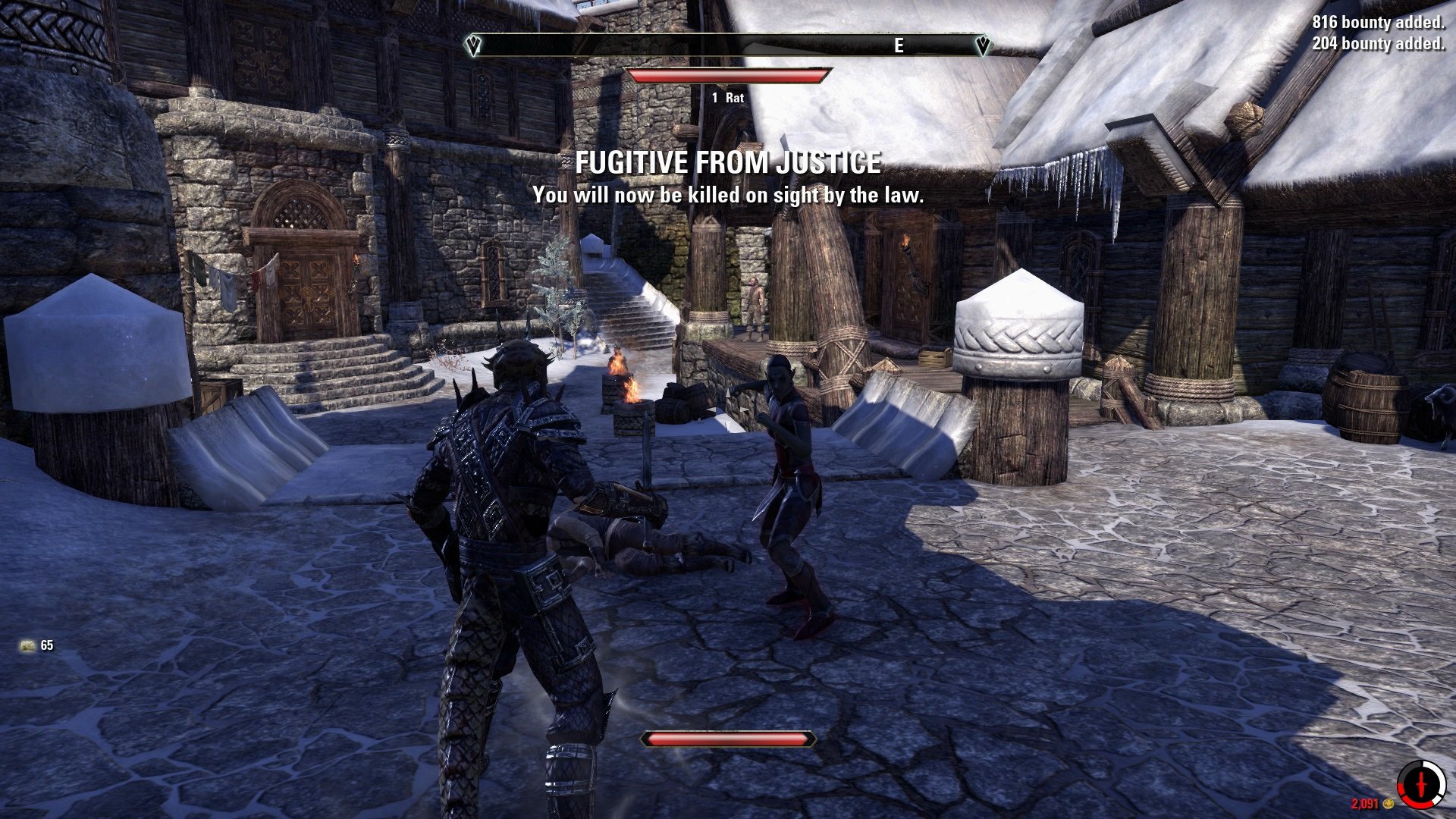 To put this into perspective, the Justice System will include huge updates to the very fundamentals of the game. Townspeople will be considered neutral and be attackable, and many items that you could take freely before will be considered owned and must be stolen. There are fences who'll buy stolen goods—if you can get past the guards while you have a bounty on your head. These are large changes to the game, and go hand-in-hand with our vision to add more freedom and sandbox-style elements to the world. It's going to be a lot of fun, and we just need to make sure that we phase it in carefully to ensure the best experience for everyone.
Update 6 is so large that we'll be holding the Imperial City PvP area for a future update. With all of our QA and testing resources focused on the far-reaching Justice and Champion Systems (along with other systems impacted by the update), we want to be sure that the Imperial City is fully ready when it hits PTS and moves on to launch.
Console Update
As I've mentioned, we have been (and will continue to be) steadily working on the Xbox One and Playstation 4 versions of ESO. They are playable and fun right now, but there's still some work to do before we can set an official launch date. First and foremost, we want to make sure that two of our most important systems still in development—the Justice and Champion Systems—are included in the console release. Those two systems will introduce a huge amount of content to the game, and we know everyone is looking forward to the new types of gameplay they provide.
It's also important to note that the Xbox One and Playstation 4 versions of ESO are not just ports of the PC/Mac game. We have completely replaced the PC user interface with a console-specific UI designed from the ground-up with a controller and a living room play experience in mind. We've also added voice chat and full integration with XBL and PSN. Expect to see lots of news about our console versions in early 2015.
Wrapping up 2014
Thanks for everything that you in the ESO Community have done for us over the last year. We will continue talk openly with you, react to feedback, fix problems, and move ESO forward together. Thank you so much for your input, your dedication, and for being involved.
Happy Holidays everyone, and we'll see you in 2015!