Continuing with the Elsweyr theme, the Spicy guilds are holding a HALL OF THE LUNAR CHAMPION housing contest! Open to ALL on the PC/NA and PC/EU servers!
If you haven't yet, you can unlock the Hall of the Lunar Champion notable home by completing the "Two Queens" quest from the main Elsweyr story line. Completing the entire Elsweyr story line will give you the tablet needed to unlock the Halls of Colossus wing of the home (two additional wings will be unlockable in the future). Don't rush the story just to unlock the house!
This contest is open-ended: decorate your Hall of the Lunar Champion and/or the Halls of Colossus as you see fit!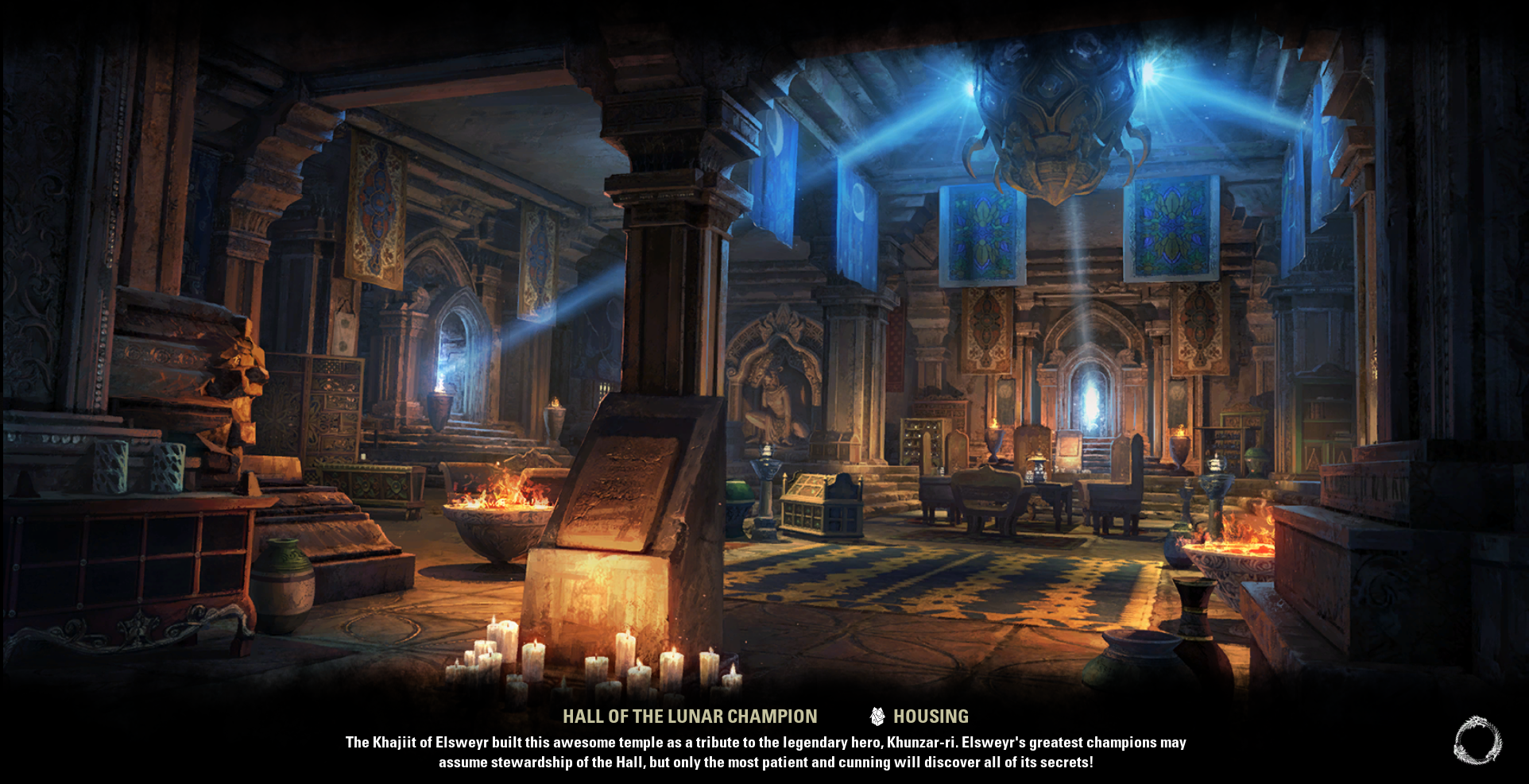 HOW TO ENTER:
Two ways to enter:
1) Send an in-game mail to
@JHartEllis
. You may include a BRIEF description if necessary to explain your build.
2) OR, reply to this thread along with the server you are on (NA or EU), and you may include a longer description and screenshots.
Make sure JHartEllis has Visitor access for the tours. It is not necessary to set the Hall of the Lunar Champion as your primary, and you do not need to be present during the streamed tour. Get your entry submitted before before 3pm EDT on July 7th. Enter early (earlier the better). If you have EHT FX, publish them to the community or mail them in-game to JHartEllis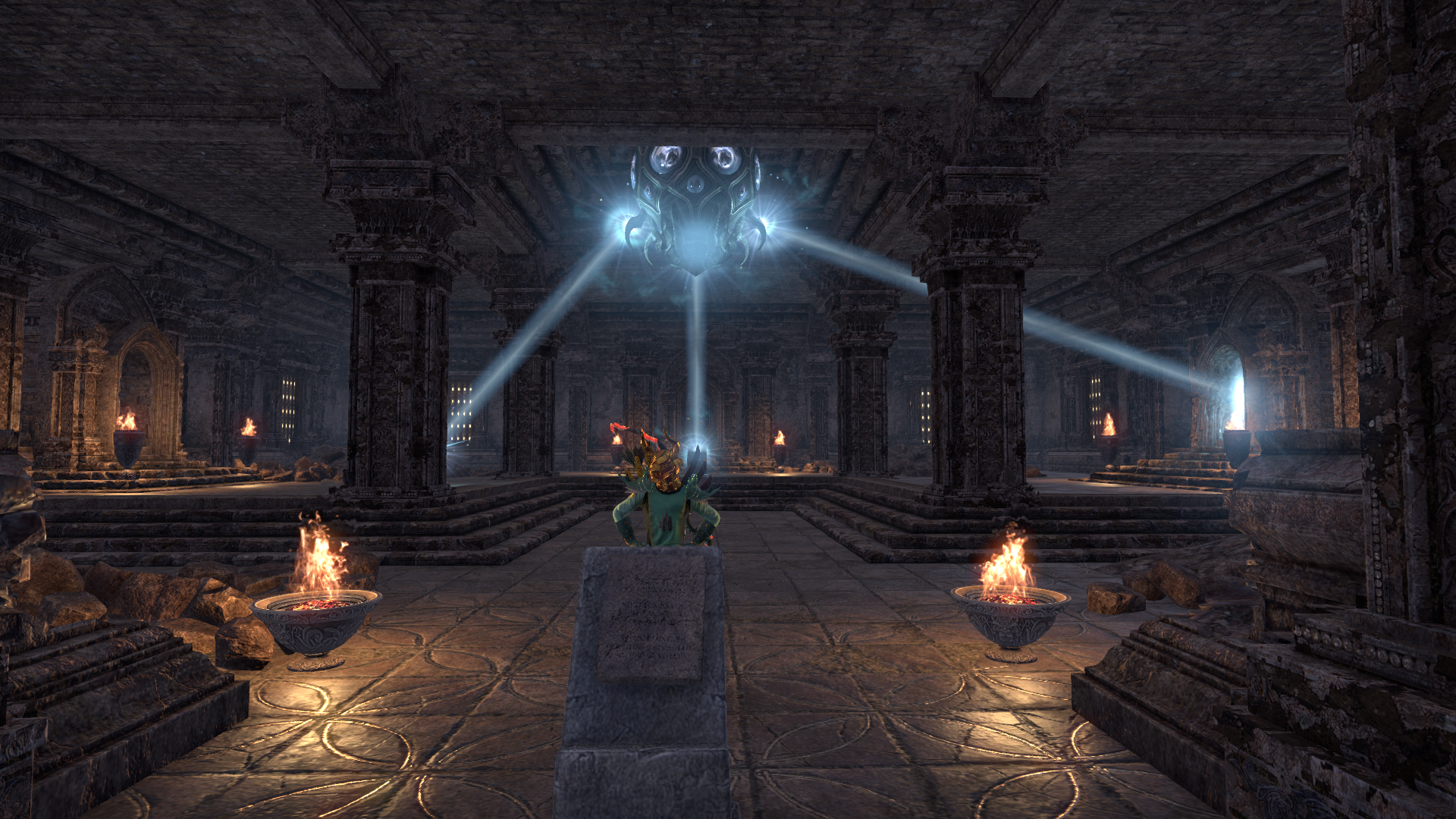 You can use the inner hall and/or the outside wing
PRIZES:
Top 10 overall winners will receive 150,000g on PC/NA or PC/EU! Judging will be mostly based on creativity, fun factor, and build polish. All other entrants will receive a small participation prize.
Judging will be streamed
Sunday, July 7th
starting at 5pm EDT at
twitch.tv/jhartellis
. We'll have a few prizes for Twitch chat participants as well! Tune in, get some decoration inspiration, and enter for prizes!
Have fun with it, and good luck!