Maintenance for the week of January 23:
[IN PROGRESS] ESO Website for maintenance – January 26, 2:00PM EST (19:00 UTC) - 6:00PM EST (January 27 - 1:00 UTC)
**KoM (Knights of Masser) from 2013 beta is BACK and recruiting again! [NA][casual] **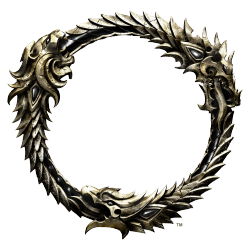 *Keep in mind: My OP in this thread was originally written years ago, but i've always remained subbed & active...and still continue to update my OP to be current (and to match the other posts at end of thread) .
Greetings all,

After a relatively short break (almost 1 year, sheesh!
) i have finally returned to ESO and was hoping (with help) to rebuild our original guild: KoM (Knights of Masser)...which is still one of the only remaining original BETA guilds left in the game!

If any of you were around in wayyyy back during beta & launch of the game, you might remember me from our old 'Ebonheart Pact' previous recruitment thread...as well as a couple 'Alliance' threads when i was fortunate enough to become the EP's first Argonian + Sorc + Werewolf EMPEROR (not too many of us around i don't think ) .

Luckily our GUILD is still very much intact (phew) but of course we lost a ton of our members to other games or rl busy-ness or whatever over the past few years, so now it's down to just me & 292 other members remaining. So, i'm hoping to start recruiting & rebuilding our guild again. (with even more members hopefully coming back now that both UPDATE 33 as well as 34 'High Isle' just arrived , hot on the heels of recent 'Deadlands' Update 32 )

We were---and still are---a somewhat casual but also very focused type guild, fans of all the 'Elder Scrolls' games, and interested in all aspects of ESO (although i'm probably more into PVP than most of our members) .

Anyways, i realize we're super small now and it could take a while to truly re-establish ourselves, but we're a very chill crew...so if you'd like to maybe join us and help rebuild, please reply here and/or send me forum PM. (you can also look for me online in-game userID @ Nee )

Thanks and either way it's very fun being back and very much looking forward to the upcoming *Mayhem PVP EVENT* too!

best regards,
Nee Shadowfire
KoM guild-leader

p.s.

YES we do indeed have a 'DISCORD' chat channel for the guild

( *our server was deleted, sorry! ) ....and....we also have the 'Arena' as our official GUILD-HALL ...AND, as i mentioned on Page 2 of this thread, we also now FINALLY have our own 'PUBLIC Guild TRADER' location back again !!

p.p.s. Since some members have been asking: Our guild name refers to my ole pals from SWG combined with ancient Elder Scrolls lore about the MOON called 'Masser' .
.. .. .

Edited by NeeScrolls on June 26, 2022 5:13PM