Maintenance for the week of June 17:
• PC/Mac: NA and EU megaservers for patch maintenance – June 17, 4:00AM EDT (8:00 UTC) – 8:00AM EDT (12:00 UTC)
• ESO Store and Account System for maintenance – June 17, 10:00AM EDT (14:00 UTC) – 12:00PM EDT (16:00 UTC)
• Xbox One: NA and EU megaservers for patch maintenance – June 19, 6:00AM EDT (10:00 UTC) – 10:00AM EDT (14:00 UTC)
• PlayStation®4: NA and EU megaservers for patch maintenance – June 19, 6:00AM EDT (10:00 UTC) – 12:00PM EDT (16:00 UTC)

Better Rewards for Grand Overlord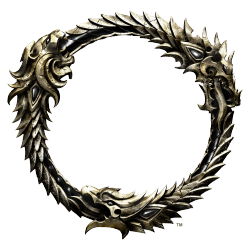 A few friends and I all are just now hitting PvP rank 50. And I don't even know what I got for the longest accomplishment I've ever done in any game. I think it was a title and that's it.

Can we get like a skin or something. I can spend 3 hours in a dungeon and get a skin but after literally hundreds of hours I feel like I got ripped out.

Did you find you Grand Overlord worth it. I mean after all that time I got the ability to purchase some item with AP. Why don't we just get them? Something worth it.