Maintenance for the week of April 22:
• [COMPLETE] PlayStation®4: EU megaserver for maintenance – April 22, 14:30 UTC (10:30AM EDT) - 16:30 UTC (12:30PM EDT)
• PC/Mac: NA and EU for maintenance – April 24, 4:00AM EDT (8:00 UTC) – 8:00AM EDT (12:00 UTC)
• PlayStation®4: NA and EU megaservers for maintenance – April 24, 4:00AM EDT (8:00 UTC) – 8:00AM EDT (12:00 UTC)
• Xbox One: NA and EU megaservers for maintenance – April 24, 4:00AM EDT (8:00 UTC) – 12:00PM EDT (16:00 UTC)

HRC Yokeda Kai (Right side boss)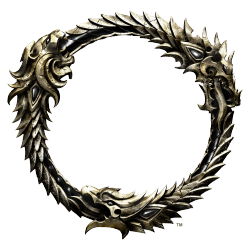 So i'm just wondering when this will be addressed/fixed? Meteors every 2 seconds, sometimes even every second. Not to mention that they are killing some max cp players without vamp through block + psjic shield. Nova's happening twice as fast sometimes right after one has just finished the nova they will start another one which again will sometimes hit someone stood outside the circle. Not to mention that then channel sometimes takes 3 bashes to interrupt and then they will sometimes start to channel immediately after.

I understand the fight is not an easy one, but i have lead this trial upwards of 200+ times and it has never ever been like this until this patch, how are newer raiders meant to learn this fight if it is so buggy? Multiple times i have received the question as a leader "I don't understand, what am i doing wrong?" and the only reply i can give is "Oh yes that side is bugged" to then be asked "Well what can i do?" to which my reply would be "Hope the meteor doesn't kill you through block and you only have to bash once". How is that an environment to learn? I have had people coming to me as a leader saying they don't want to come if we are going vHRC. So i am to limit what raids people can do because of bugs? Or do i lose raiders who have been with me for a long long time?

I hope you will at least look into this and give it some acknowledgement because sure "top raid guilds can do it" i'm not leading a top raid guild i'm leading training groups where people cannot learn, and even then i have multiple people with tick tock coming to me saying don't put newer people in there its too hard, I don't think people with vHoF no death speed HM should be saying right side HRC is hard...
Edited by Zewoh on September 10, 2018 3:28PM