Maintenance for the week of April 3:
• PC/Mac: No NA megaserver maintenance – April 3
• PC/Mac: EU megaserver for maintenance – April 3, 8:00PM EDT (April 4, 00:00 UTC) – April 4, 10:00AM EDT (14:00 UTC)

Welcome to Cyrodiil training quest bugged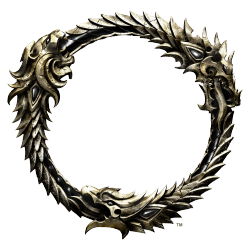 I went into the 50 and under (no pun)
I am in the South Gate of the Daggerfall side and meeting Veronard Liancourt he says go to another gate and talk to Zahreh to get munitions and take them to Bugbesh.

When I go and talk to Zahreh she never gives me munitions. The marker also stays on her.
When I go back to the first gate the marker is still on Veronard and he repeats the same thing over and over again.

When I look under the Quests for Cyrodiil I only see that I am to meet up with some general, name escapes me, but I cannot find him and the "Show on Map only ever shows the dungeons.
I have never done anything in Cyrodiil before so I am very confused.