The issues related to Steam players logging in to the European PC/Mac megaserver have been resolved at this time. If you continue to experience difficulties at login, please restart your client. Thank you for your patience!

Maintenance for the week of April 6:
• PC/Mac: No maintenance – April 6

Scammer on the LOOSE ! Ticket multiple days on waiting for agent status.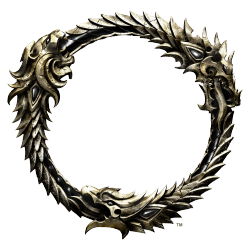 Hello,

I got scammed 2020_01_02 around 22:17 (GMT+2).
And sent a ticket right after the scam happen,next day i updated the ticket.
Ticket still has "waiting on agent" status after 3 days(2 work days).

I know that the fact that i got scammed is partly my fault, but i have been told many times that ZoS looks at scams very seriously.
Since i still havent gotten any reply (except automated), and have no idea if scammer is running free and scamming other players,I wanted to ask someone from your support team to take a look at my ticket: 200102-002707

Moreover it would also be greatly appreciate if it would be possible for me to get my gold back.
Edited by karolkark on January 7, 2020 10:16PM