The issues related to Steam players logging in to the European PC/Mac megaserver have been resolved at this time. If you continue to experience difficulties at login, please restart your client. Thank you for your patience!

Maintenance for the week of April 6:
• PC/Mac: No maintenance – April 6

Jewelry Crafting is Garbage!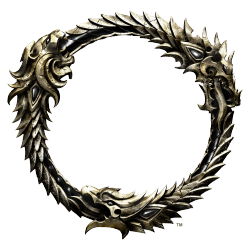 So....Why the extra refinement step in the jewelry crafting process? Why not make it like all the other crafting professions where you get the upgrade mats in the refinement process instead of more raw mats that you have to refine into the actual upgrade mats themselves. In its current state it takes 10 zircon grains to refine into 1 zircon plating. It then takes 4 zircon platings to upgrade 1 piece of jewelry to epic quality. So 40 Zircon grains (which are a random chance in the refinement process so you might get one and you might not) to upgrade 1 piece of jewelry to epic. I have done a bit of refining these raw mats and the chances of getting zircon grains and chromium grains which are for legendary are not too impressive. I wonder how many millions upon millions of raw mats it will take to upgrade all of the jewelry that I would like to upgrade to epic and then legendary. Not to mention Jewelry Crafting Writs. ZOS, if you're going to put jewelry crafting in the game then please make it obtainable and not Impossible!