Maintenance for the week of March 8:
• PC/Mac: NA and EU megaservers for patch maintenance – March 8, 2:00AM EST (7:00 UTC) - 10:00AM EST (15:00 UTC)
• Xbox One: NA and EU megaservers for maintenance – March 10, 6:00AM EST (11:00 UTC) - 9:00AM EST (14:00 UTC)
• PlayStation®4: NA and EU megaservers for maintenance – March 10, 6:00AM EST (11:00 UTC) - 9:00AM EST (14:00 UTC)
Please Consider Additional Grains From Deconstruction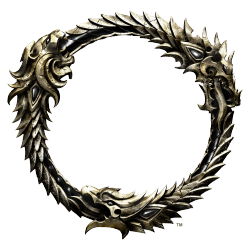 I would hope that the developers will consider increasing the drop rate of grains from deconstructed jewelry from the current zero to one grain system to:

Zero to one with no points in extraction
One to two with one point in extraction
One to three with two points in extraction
One to five with three points in extraction

I believe this would reduce the issues with scarcity of materials, without going overboard on the increase. Green through purple jewelry is already common enough to find while questing. There is no good reason to make it difficult to construct. There is also the major issue of an extreme scarcity of purple tempers, making it impossible to solve master writs of any difficulty.