Maintenance for the week of June 5:
• PC/Mac: NA and EU megaservers for patch maintenance – June 5, 2:00AM EDT (6:00 UTC) - 8:00AM EDT (12:00 UTC)
• Xbox: NA and EU megaservers for maintenance – June 7, 6:00AM EDT (10:00 UTC) - 9:00AM EDT (13:00 UTC)
• PlayStation®: NA and EU megaservers for maintenance – June 7, 6:00AM EDT (10:00 UTC) - 9:00AM EDT (13:00 UTC)

COME JOIN RISING OLYMPUS NO DUES GROWING FAST GUILD PVP AND PVE FRIENDLY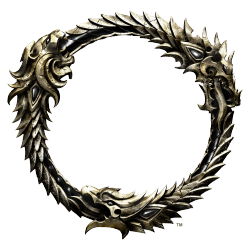 WELCOME TO RISING OLYMPUS WHERE MORTALS BECOME IMMORTALS AND HEROS BECOME GODS IN ESO!!!!!!

WE ARE A FAST GROWING GUILD NEEDING MORE FRIENDLY ACTIVE PLAYERS
WE ARE A NO DUES AND NO DRAMA GUILD
WE WELCOME ANYONE AND EVERYONE TO THE GUILD
WE DONT SHAME ON CP OR LEVEL NOR EXPERIENCE

WHAT WE OFFER IS GUILD THAT PUTS EVERYONE IN CONTROL WE DO VOTES BEFORE WE CHANGE ANYTHING AND ALWAYS ASK THE GUILDIES WHAT THEY THINK
EVERYONE CAN MOVE UP WITHIN RANKS FROM RECRUITING TO STEPPING UP TO THE PLATE WHEN NEEDED ALSO DONATIONS WE ARE A HELPING GUILD THAT IS ALWAYS ACTIVE WE HAVE CRAFTIERS WE HAVE DAILIES ACTIVITIES AND EVERYONE CAN HOST A DAILIES ACTIVITIES OR EVENTS.
WE ONLY ASK FOR WEEKLY DONATIONS TO THE GUILD

IF THIS GUILDS FOR YOU AND YOU CAN HELP CONTRIBUTE MORE OR OFFER TO HELP BUILD THIS GUILD MORE THEN POST YOU GT AND WE WILL ADD YOU JUST REMEMBER TO HAVE A GUILD SLOT OPEN WHEN WANTING AN INVITE .
Edited by knoxjk on July 18, 2018 2:05PM