Maintenance for the week of April 3:
• PC/Mac: No NA megaserver maintenance – April 3
• PC/Mac: EU megaserver for maintenance – April 3, 8:00PM EDT (April 4, 00:00 UTC) – April 4, 10:00AM EDT (14:00 UTC)

Should they remove the scoring system in PVP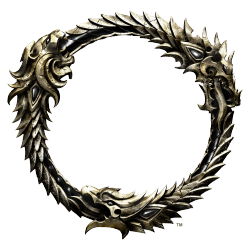 I play on the vivec PS4 NA/S, or should say played

PVP has really become just an AP farm now and most players are just simply jumping to what ever side will get them the most AP at that moment why not just eliminate the alliance scoring system? If this did happen I believe most people wouldn't really care what the map looks like when they log in and will play hard and enjoy it. As it is now people log in and see that not only the map but the point system is so slammed in favor of one side a few things are happening.

1. They wont come back anymore as whats the point, the campaign is lost already and its only just started. seriously one side is 10k up in points over the other two alliances? and the one alliance basically controls everything all the time... lame
2. They wont try to play the map\game they will just sit around soaking up what ever AP they can get thus denying a spot to some one who may want to still try to play the map\game. This prevents an alliance of putting up a good team as a whole alliance making the game more enjoyable.
3. The zone chat is so damn toxic its driving people away, I know some folks who were hard core PVP and now want nothing to do with PVP anymore.
4. lately (over the last month) I never have to wait to get in to Vivec any more, as a matter of fact I can log in and I am put right in Vivec... I guess that can be looked at as a good thing but it really means the ability to put together or find a good group to be successful with is probably not going to happen soooo why waste my time here when I know I can play another game and know I will enjoy my time there.

... I could come up with lots more but honestly I don't want to because the more I think about what PVP is now just makes me crabby. I took a few weeks off then came back thinking I just need a break but I only lasted 20 minutes before I just shut the game down and went to play something else. I came back after another few weeks off and took a look at the map and the score and I thought... yea whats the point. I really don't need AP and I sure don't need the frustration of endlessly being an under dog so yep logged out and left for another game.

You can always find the exceptions but that doesn't mean its not happening.