Maintenance for the week of September 21
• ESO Website for maintenance – September 24th, 11:00AM EDT (15:00 UTC) – 3:00PM EDT (19:00 UTC)
• ESO Store and Account System for maintenance – September 24th, 11:00AM EDT (15:00 UTC) – 3:00PM EDT (19:00 UTC)

Health Recovery builds destroyed , i guess i will join the damage proc meta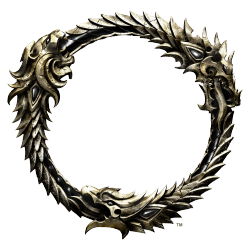 I have lovely Khajit NB (Werewolf) built on Health Rec for pvp,
I am using 5x Beekepers / 5x Ognums / 2x Kena . IT was wonderful to play him on BGs and Duels, but I guess its time to switch to the Selena Gomez/ Turogs pact Oblivion ench meta
.
In the upcoming future state of the game the Major defile in CP is like 50% healing debuff and now its gonna kill the Health rec builds . Ofc that was not enough so u had to nerf by 20% the beekeeper 5oc . Good Job ZOS , you know how to kill a play style.

Do you guys remember when some of us were having Fun with Vampires using Shadow Dancer ? ZOS Detected FUN : zos destroys fun .
Oh and some of us were having a blast Sprinting on high speed with our Werewolves , but guess what ? Now we are as slow as turtles tnx to the max Speed cap.

ZOS You guys are making the game MORE BOORING with every following patch
If I didn't spend money for all the DLCs and Morrowind , I swear this would be the day that I Uninstall the game from my PS4 , I barely enjoy myself when playing ESO and I feel sad about the time and money invested in the game.