Maintenance for the week of June 5:
• Xbox: NA and EU megaservers for maintenance – June 7, 6:00AM EDT (10:00 UTC) - 9:00AM EDT (13:00 UTC)
• PlayStation®: NA and EU megaservers for maintenance – June 7, 6:00AM EDT (10:00 UTC) - 9:00AM EDT (13:00 UTC)
• ESO Store and Account System for maintenance – June 7, 8:00AM EDT (12:00 UTC) - 12:00PM EDT (16:00 UTC)
LF Daggerfall Covenant Guild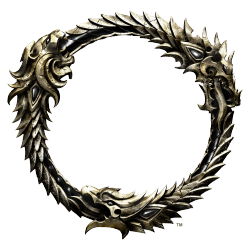 I am looking for something casual to level in and have fun with other players who enjoy the game. I have been playing off and on for about a year now and currently have my first and only character to level 30.

I am somewhat interested in end game content in the future provided that it is on a casual basis. I recently have quit playing World of Warcraft that I had played hardcore for nearly the past 10 years. I would bring a wealth of knowledge, experience, multiple years experience of leadership, and a high level of gameplay to any guild.

If you are interested or want to know more about me please post in the thread or PM me.