Maintenance for the week of June 17:
· [IN PROGRESS] Xbox One: NA and EU megaservers for patch maintenance – June 19, 6:00AM EDT (10:00 UTC) – 10:00AM EDT (14:00 UTC)
· [IN PROGRESS] PlayStation®4: NA and EU megaservers for patch maintenance – June 19, 6:00AM EDT (10:00 UTC) – 12:00PM EDT (16:00 UTC)
10 easy fixes that would satisfy the pvp community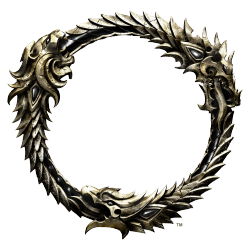 1) Remove the damage nerf and AOE caps!
2) Buff the Magic dk by buffing battle roar & bringing back a form of dynamic ultimate gain.
3) stop favoring Stamina builds in every way! Ex champion system and Stamina regeneration and weapon damage should not always be higher that Majica regen and spell damage.
4) Remove the champion system of remove it asap!
5) Add that 4v4 area from Quakecon! It is already done slap a price tag on and we will eat it up!
6) Talk to us ZeniMax let us know ur listening and tell us your plan!
7) don't support the zergs! Stop buffing ball groups you should punish them for ruining your game!
8) Add objectives in the districts, currently their is no point to imperial city!
9) Talk to the pvp community and listen the mmo market is in competitive pvp not solo pve areas, we have Skyrim with mods.
10) if you agree with this post call ZeniMax customer support and don't get off the phone until you get some real answers, I don't want to hear about your *** bear mounts ZeniMax!