Maintenance for the week of March 18:
• [COMPLETE] PC/Mac: NA megaserver for maintenance – March 24, 1:30AM EDT (05:30 UTC) - 3:30AM EDT (7:30 UTC)

Maintenance for the week of March 25:
• PC/Mac: NA and EU megaservers for patch maintenance – March 25, 4:00AM EDT (08:00 UTC) - 8:00AM EDT (12:00 UTC)
• Xbox One: NA and EU megaservers for maintenance – March 27, 6:00AM EDT (10:00 UTC) - 9:00AM EDT (13:00 UTC)
• PlayStation®4: NA and EU megaservers for maintenance – March 27, 6:00AM EDT (10:00 UTC) - 9:00AM EDT (13:00 UTC)

A great way to know if you have nerves of steel...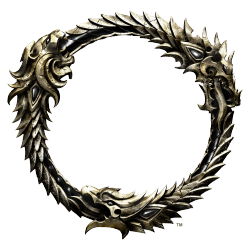 Is to play a whole day in Cyrodill on a Mac. I did it this weekend and crashed about 40 times...EVERYTIME at a crucial moment. Either putting a siege up that could turn the battle or entering a circle for a capture or in the middle of a fight.

But I survived. I did not burn the house down nor strangled the pets nor yelled insults at the neighbors...I remained calm even when I would lose my hard earned siege or not get any points due to the crashes because it has been 34 days that I have experienced the same thing every day. I have very little hopes but at least I now have nerves of steel.

I am totally prepared the game can crash anytime (and it does) and I am not even mad nor do I feel like throwing my chair at the monitor...nope, it is all part of the game. Sort of playing ESO hardcore...really hardcore, almost like playing a car race simulation and having the screen shut off when you are at 300kph taking a turn. The screen goes black and you wait for 2 minutes to get in. You finally get in and the race is over and you crashed and burned your car.

ESO Mac client should be used in psychology studies to see the breaking point of people and find the ones that can t control themselves and may be a danger to the community.

When it will be fixed it will be a shame because the game will finally be enjoyable and there will be no more surprises and testing of one's nerves and self control...the crashes will be missed but we will remember.

ESO Mac Client - Auriel's Bow AD Cyrodill 2014
Never forget!
Edited by Monsoon on May 5, 2014 3:43AM