Maintenance for the week of January 14:
• [COMPLETE] ESO Store and Account System for maintenance – January 15, 2:00PM EST (19:00 UTC) - 6:00PM EST (23:00 UTC)
• [COMPLETE] ESO Website for maintenance- January 15, 3:00PM EST (20:00 UTC) - 6:00PM EST (23:00 UTC)
"Turning the Trees" (Daggerfall Covenant) - bugged, or did they change it somehow?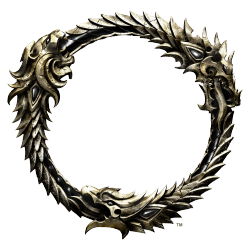 I never got as far as this in the beta, due to the previous (sub-)quest bugging out (Bloodthorn Assassins). This quest, as I understand, is supposed to start after leaving the castle when you've killed Verrik and gotten the greatsword from the king, by talking to an NPC standing outside the stairway up to the castle. However, the NPC in question wasn't there when I exited the castle. Is the quest bugging out (again?), or did they somehow change it in the final release?