Maintenance for the week of December 4:
• PC/Mac: No maintenance – December 4
• NA megaservers for patch maintenance – December 6, 3:00AM EST (08:00 UTC) - 1:00PM EST (18:00 UTC)
• EU megaservers for patch maintenance – December 6, 08:00 UTC (3:00AM EST) - 18:00 UTC (1:00PM EST)
https://forums.elderscrollsonline.com/en/discussion/648131/
Thoughts on new mythic balance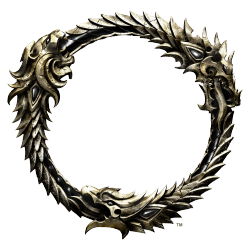 Today the new mythic Velothi Ur-Mage's Amulet took a huge hit. I do agree that the initial iteration of it was likely a little OP. Honestly I doubt our raid group even tests this new iteration of it as it just doesn't seem to provide much value.

I want to take a look at a past mythic. Sea Serpents Coil. What made this a good mythic? In my opinion it is a couple things.
1. First it gave us an option to remove a support set. It provides major courage so we free up a healer set for something else. Assuming you can have high uptime on it which limits it to certain fights.
2. There is a benefit but a decent size draw back. You get major berserk and can free up a support set but you also deal with a snare debuff which could cause complications in content.

So the Amulet was likely a little OP on release:
1. You had your benefit and your drawback of course. More skill damage in exchange for almost no LA/HA damage. Although I think the ratio could have been decreased a bit as LA's have been nerfed over recent patches. They are no longer 20% of your damage in a single target fight. You seemed to get more skill damage than LA loss. It made this mythic even good on single target fights (although maybe not dummy parsing).
2. But it got likely a bit OP as it allowed groups to remove multiple support sets. You got 5k pen allowing you to remove something like alkosh or crimson in a medium armor group. But you also got 15% crit damage which could allow you to drop elemental catalyst out of groups as well.

My thoughts:
1. Put the penetration back up to 5k. If this is a PVP concern move that to only affect PvE monsters just as you did the skill damage buff.
2. The crit damage to minor force seems okay. This forces optomized groups to still use that second support set for crit damage. However it does help players who may not keep good minor force uptime in content. Yet it provides no benefit to the top end parsers.
3. If you still think it is too powerful after the above changes just take a percentage or two off the increase in skill damage value.

I think the idea place for this item would be to be strong in trash pulls and add heavy boss fights like Bahsei or Reef. Yet try to keep the single target potential a little bit under mora and kilt. In it's current iteration I am not sure anyone will be using this mythic.