Maintenance for the week of January 25:
• PC/Mac: No maintenance – January 25
• PC/Mac: NA and EU megaservers for patch maintenance – January 26, 4:00AM EST (9:00 UTC) - 9:00AM EST (14:00 UTC)
• ESO Store and Account System for maintenance – January 26, 2:00PM EST (19:00 UTC) - 6:00PM EST (23:00 UTC)
• Xbox One: NA and EU megaservers for patch maintenance– January 27, 4:00AM EST (9:00 UTC) - 8:00AM EST (13:00 UTC)
• PlayStation®4: NA and EU megaservers for patch maintenance – January 27, 4:00AM EST (9:00 UTC) - 8:00AM EST (13:00 UTC)
Extremely poor physical Collector's Edition statue quality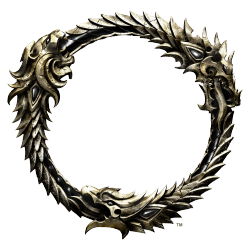 To preface, I have purchased every single one of ESO's physical collector editions, including the original Imperial Edition (still bummed that steelbook is G1 instead of G2 btw), and was saddened that Elsweyr had no physical collector's edition. So when Greymoor had a physical CE, I jumped on it immediately.
I honestly cannot believe how poor in quality the statue is. I'm not talking about the material; I don't get overly picky about it being plastic, resin, or metal as long as it looks good. I'm talking about how it looks like it received about 3 seconds of some brass spray paint after being 3D-printed and was then shipped off. Look at these photos I quickly took; how in the world could QC at Bethesda sign off on this? Does this look like something you'd want to display among the other statues?
I hope Bethesda offers some feedback on this. Honestly it's embarrassing and prompts me to reconsider the purchases in the future and just buy the steel-books second hand.