Maintenance for the week of June 5:
• [COMPLETE] PC/Mac: NA and EU megaservers for patch maintenance – June 5, 2:00AM EDT (6:00 UTC) - 8:00AM EDT (12:00 UTC)
· Xbox: NA and EU megaservers for maintenance – June 7, 6:00AM EDT (10:00 UTC) - 9:00AM EDT (13:00 UTC)
• PlayStation®: NA and EU megaservers for maintenance – June 7, 6:00AM EDT (10:00 UTC) - 9:00AM EDT (13:00 UTC)
Premades are OVER!! (At least, for now)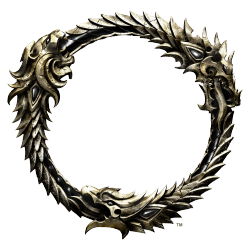 Patch notes...
https://forums.elderscrollsonline.com/en/discussion/508802/pts-patch-notes-v5-3-0#latest
Battlegrounds
•You can now only queue as a solo player into Battlegrounds.
•Reset the Battleground matchmaking ratings for all players.
No more premade pug stomping.
This is exactly how it should've been from the beginning.
No more easy AP, no more massive advantage...everyone is now on a more even playing field and can't rely on personal pocket healers or group crutches.
Best change I've seen to the game in a LONG time.
Edited by Kel on January 23, 2020 5:45AM