Maintenance for the week of August 19:
· [COMPLETE] PC/Mac: NA and EU megaservers for patch maintenance – August 19,  4:00AM EDT (8:00 UTC) - 8:00AM EDT (12:00 UTC)

We will be performing maintenance on the PTS on Wednesday at 10:00AM EDT (14:00 UTC).
The new Elemental Succession -- perhaps not so bad as I thought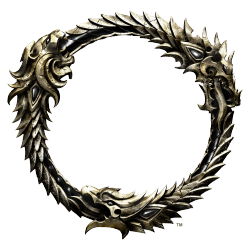 Like many people, I was scathing in my view of the Elemental Succession set. But after another change, it no longer looks as laughably bad. It has a theoretical max uptime of 80% on spell power boosts of >500 to all elemental damage. That could work out to be downright good for magicka builds that don't have a lot of magic damage. Most magicka builds will now have a fair amount of magic damage in them, and exceptions may be fire-only, which plays well with some other sets too. Still, I was wrong to suggest that Elemental Succession was still on the "worst sets" list along with Sithis' Touch and so on in a post I made in the now-locked Update 23 Q&A thread.