Maintenance for the week of January 21:
• [COMPLETE] PC/Mac: NA and EU for maintenance – January 22, 6:00AM EST (11:00 UTC) - 09:00AM EST (14:00 UTC)
• [COMPLETE] Xbox One: NA and EU megaservers for maintenance – January 22, 6:00AM EST (11:00 UTC) - 09:00AM EST (14:00 UTC)
• [COMPLETE] PlayStation®4: NA and EU megaservers for maintenance – January 22, 6:00AM EST (11:00 UTC) - 09:00AM EST (14:00 UTC)
Magika Templar DPS/Healer Hybrid Gear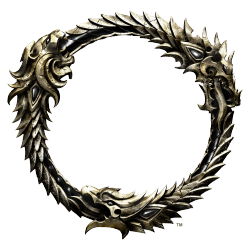 I recently hit 160 CP and would now like to farm for gear to be a hybrid healer/DPS. At this point I am only running standard dungeons, no vet yet. I'm want to have a DPS spec for soloing and a healer spec so that I can heal as needed in dungeons.

Since I play a templar and the class does fire base damage I was considering farming Ash Dungeon for the Burning Spellweave set.

For the other set focused on healing I am not sure which of the set I want to use below. Not sure if one is truly superior to another set.

Combat Physician, Prayer Shawl, Sanctuary, or Worm's Raiment

Would like to get input from the community to see which sets I should set my sights on to farm. I'm open to suggestion for the DPS focused set as well.