*Updated for Elsweyr*FYI, CAUTION AGAINST RUNNING VAMPIRE UNTIL FURTHER NOTICE. VULNERABILITY BASED DMG IS SUBTRACTING FROM YOUR PERCENTAGE BASED MITIGATION. SEE SECTION BELOW FOR MORE INFO
After seeing 100 threads asking for templar build ideas and questions about the class, I think it was time we updated Blabafat's old templar thread!
Here was his old intro from Thieves guild/IC for those that are curious:
"Hello. My name is
@blabafat
. I am a Magicka based Templar, and I mainly solo/small group PvP. I have been playing Templar since last summer, and I am fairly aware of how they work(Magicka mainly).
The purpose of this post is to help Templars in PvP. I am going to give
my
thoughts and suggestions on Templars. Like I said earlier, I play a Magicka based Templar. So, this post will mainly focus on Magicka. I will cover Class skills, Armor skills, Gear sets, Traits, Champion Points, etc.
This is not a build post.
The Morphs that are
italicized
are the ones that I would choose. If both are
italicized
, that means both morphs are great, and you should choose the one you like better. If none of the morphs are
italicized
, that means I wouldn't use the ability. If there is a stamina and magicka option, I will 100%
italicize
the magicka option, as it is the one I would use."
And most of this write up was his. I am updating it and to include additional sets (along with links to other informational threads).
Templar Class Skill LinesAedric Spear
Ultimate: Radial Sweep
- It costs very little, and the range
is very short
now matches jabs 8 meters!
.
First morph: Empowering Sweep
- This morph works well when you are surrounded by a lot of players. It allows you to be fairly tanky for a few seconds. I recommend this morph if you PvP in large groups.
As of Murkmire, this ability scales with your highest stats and weapon crit/weapon penetration and grants
Major Protection instead of the unique 15% with extra percents for each enemy hit.
now grants empower and has extended duration on each enemy hit. Overall morph is see as being turned into a PVE morph Second Morph: Crescent Sweep
- The damage on this ability was buffed significantly, as of Murkmire this is the case again for magplar since it was changed back to mag. It's now a viable ultimate (at least on magic builds) if you have a decent amount of damage. It's definitely worth considering and testing. Just keep in mind, you have to be pretty close to your enemy (
5
8
meters) and it can bug out sometimes. Also works in combination with total dark.
Class Skill: Puncturing Strikes
- A couple of downsides to this ability are: You can be cced while using it; You have to aim it(Snares, roots really screw you over); It snares the closest enemy on the last hit, which is very useful, but is dogeable. It has an 8 meter range. You can really buff up this ability through the CP tree (Thaumaturge and Elemental Expert) to make it hit extremely hard.
First Morph: Biting Jabs
- Morphing Puncturing Strikes to this morph scales it off of Stamina. It gives 2099 weapon crit for 8 seconds that you can block cancel to get. It hits for a lot of damage if you can pull all 4 attacks off. It also looks cooler
Second Morph: Puncturing Sweeps
- This is the Magicka morph. It heals you for 40% of the damage done. For Magicka Melee Templars, I strongly recommend this skill.
Class Skill: Piercing Javelin
- This ability knocks back your enemy 5 meters. It provides cc immunity and can be reflected. It is useful when you're near Slaughterfish Water :P or on top of a high ledge. However, in open PvP, I do not recommend this skill for Magicka builds. The range was buffed, and it's extremely long. However, the short CC and lack of synergy with our melee dps (Jabs) causes it to be a skill that I won't put on my bar.
First Morph: Aurora Javelin
- This morph deals increased damage, up to 40%, based on how far away you use it. The new effect is unnecessary, at least in my opinion, because this ability is mainly used for the knockback, not the damage.
I still don't think that this ability is worth a slot on your bar in open world. The only place it is useful(that I've found) is in a 1v1 situation against a stamina melee build. They tend to be in your face, and getting some space with javelin is helpful. However, in open world, like a lot of Templar CC's, it's not useful for the CC. It's 1.8 seconds with a knockback of 8 meters. This feedback is still current as of murkmire/2019Second Morph: Binding Javelin
- This morph scales the ability off of Stamina. It also stuns the enemy for 3.5 seconds instead of knockback as of murkmire. It is only useable on stamina builds. Same feedback regarding this stun; open world leaves you wanting more out of it compared to cheaper/better options.
Class Skill: Focused Charge
- This is a Class gap closer. It does not provide a stun(unmorphed). There is still a small delay after you use it, where you cannot cast any abilities. It's VERY clunky, and there are numerous bugs associated with it. If you land it on your enemy while he/she is casting, it stuns him/her for 3 seconds and breaks the cast.
First Morph: Explosive Charge - This morph still scales off of Magicka. The new effect is: It deals damage to all enemies within the area of the one targeted. I suggest this morph for Large Group PvP/Zerg Diving. It still does not break targets out of stealth, which is considered a bug by many templars.
Second Morph: Toppling Charge
- This morph is also Magicka. It stuns the enemy for a couple seconds. I personally use this skill, despite the problems with it(that I listed earlier). Toppling Charge + Magicka Jabs+Solar Barrage+Crescent Sweep is a great combination.
Class Skill: Spear Shards - This is a great Group PvP skill. If your allies synergize it they gain back Stamina. It no longer stunsa nd the huge mobility in cyro these days overshadows the benefit of this ability. I took off the bold/italic preference for that reason, but it is still a decent ability if you want to have a passive ground AOE dot without running destro staff or are a healer looking to add damage/utility for the group.
First Morph: Luminous Shards - This morph is for healers since it gives back almost 4k mag/stam on whichever pool is higher, but only gives around 2k mag/stam on any pool that is LOWER. Huge Utility.
Second Morph: Blazing Spear - This morph provides a DoT on the target area, which can proc the Burning Light passive, and was buffed to provide ADDITIONAL dmg on each tick. It also gives back Stamina on synergy. Only useful if playing defensively around a single location, since it no longer stuns.
Class Skill: Sun Shield
- This used to be "The" Templar ability. It is a damage shield that is based off of your max health. It also damages enemies within a 5 meter radius. Each enemy hit increases the shields strength by 4%. Either morph is viable. Use whatever you feel is better for your playstyle. However, the small damage shield does not make it a valuable skill to have on your bar. It does little damage if you don't have an absurd amount of health, and it requires you to sacrifice dps or stamina to make it stronger. I have still listed which one I would choose IF I were to use the skill.
First Morph: Radiant Ward
- This is a very viable morph option, especially after Elswerye changes to shield mitigation. It costs 10% less, the 9% strength increase is for each enemy hit. It still deals huge damage on activation. This patch, I prefer this one because of the reduced cost. I don't run cost reduction, so the reduced cost makes a big impact. Obviously, if you are stacking cost reduction this might not be very useful. Not to mention, the damage on blazing shield and radiant ward can only get so high.
Second Morph: Blazing Shield- This morph does not deal damage based off of activation. It deals 50% of the damage it takes after the shield duration ends or after it blows up. This ability was nerfed in Murkmire by the shield resistance changes and also by the crit resistance impacting shields.
It's dmg was hard nerfed AGAIN as well for no reason. Avoid this ability
The DMG was hidden by a small cap bug in Murkmire. This was changed for Wrathstone, and I was seeing 4-5k crits in PVP with 25k health. Still a terrible shield and the dmg is still "eh".
Dawn's Wrath
Ultimate: Nova
- This is Templar's best group ultimate, but efficiency reduced due to a highly mobile game. It reduces the damage enemies do, and it has a DoT. The cost isn't too bad. I recommend this skill for Group Play. It isn't too useful in Solo PvP situations. The synergy dishes out a ton of damage.
First Morph: Solar Prison
- I advise this morph for Group Play. The synergy is a lot more powerful. It deals more damage and stuns for longer.
Second Morph: Solar Disturbance
- This morph provides a persistent major maim to every enemy inside its target area. All enemies leaving the circle will have 4 seconds of additional Major Maim. It is also the only form of major maim present and major/minor maim calculates before your main mitigation begins, so that is something to keep in mind.
Class Skill: Sun fire
- This is a instant cast DoT with initial direct damage. It is reflectable and spell crit buff is "bugged" where it will not apply if your target dodge rolls the initial hit. I don't use this skill for those reasons but other templars use it for the damage and snare.
First Morph: Vampires Bane
- I highly recommend this morph for 1v1, if you really want to use this ability, because it increases the damage and has a higher duration on the crit buff. If it hits, the crit will be the longest duration of all the morphs but will drop off if your target dies/loses the dot.
Second Morph: Reflective Light
- This morph spits out 3 projectiles around your inital target. The AOE can be useful for snaring additional targets however you trade it for a lower crit buff/dmg duration. Both highly useful, but watch out for DK wings!
Class Skill: Solar Flare
- This is a great skill because it deals a lot of damage but was changed so that empower only impacts your next light attack. It has a cast time, so you have to be careful while using it. If you land one with another skill right after, it can hit like a truck.
First Morph: Dark Flare
- This morph has the same effect as the unmorphed version along with a Major Defile debuff, which reduces your enemy's(And the enemies near him/her) heals by 30%.
In PvP, this is a great skill for small group play. In solo, you are the main target, so even if your opponents don't know that it's interruptible, you are still likely to get hit by bashes/poison injections/crushing shock/etc. In small group play, it is VERY beneficial. If you are DPSING an opponent, and your group mate is casting dark flares, not only can it crit for a lot of damage (7K plus), but the healing debuff allows you to out DPS your opponent's heals, especially if it's a Templar you are fighting. For solo, if you can stretch out targets for 1v1/1v2 situations, the ability works great with Total Dark and follow up with jabs/dots/ultimateSecond Morph: Solar Barrage
-
I do not suggest this morph. It doesn't deal enough damage, and costs more than Puncturing Sweeps, while Sweeps can do just as much damage in 1 or 2 hits. It was nerfed more after Blab's original writing but
the cast time was removed and provides empower for 6-8 seconds which do not need to hit a target in order for you to receive the empowers! Skill was buffed and now performs equal if not better to shards/elemental blockade! If you use a staff front bar, use this ability for outnumbered fights!
Class Skill: Backlash
- This is a great skill. It basically adds free damage, considering how low it costs. The more damage you deal to your enemy while it is active, the more he/she will take.
First Morph: Purifying Light
- This is the Magicka Morph. It creates a small AOE heal on the ground. The new effect isn't too important, however it can be a little useful at times, especially when you need some healing during offense. For Magicka builds, this morph is the way to go.
Second Morph: Power of the Light
- This is the Stamina morph. It basically does the same thing along with a small armor debuff. For Stamina builds, this is the morph to choose.
Class Skill: Eclipse
- This skill is very useful against any build, but has some significant limitations (and only for magplar since it scales off mag stats). It no longer reflects all single target spells back at the opponent, instead each time your target hits your with a direct damage attack, it will heal you while also damaging your enemy. A few downsides are: If the opponent has cc immunity, you can't cast it on him/her, your opponent can cc break it, and doesnt work like a typical CC.
First Morph: Total Dark
- I like this morph because the heals are just too good to pass up. Every direct damage attack that hits your from the bubbled target, heals you for a decent amount. If you cast it on a target that isn't paying attention, you will constantly be healed until the effect ends. This is the morph I recommend choosing, since both the heal and damage can crit/scale off your penetration.
Second Morph: Unstable Core
- This morph deals the same redirect damage and burst damage when the effect ends. The burst damage was changed to also be completely unavoidable, block/dodge roll targets will feel the damage and the bubble is identical to total dark so some people don't expect the AOE dmg at the end. Most templars pick total dark because the heal outweighs the AOE damage. But the AOE burst DMG will go through CC immunity! So there is use for Unstable Core, and is the morph I am currently using (but I swap between the two ALOT). DO NOT SELECT Enduring Rays passives as the extra 2 seconds will not do anything except let the enemy know they have a bubble on them and potentially might make you miss out timing the burst with purfying light. Unless you want more time in between burst, then pick up enduring rays.
Class Skill: Radiant Destruction - It's a ranged execute that deals a ton of damage when your enemy is below 50%. The range, damage, and the fact that it cannot be dodged make it very powerful. It is extremely useful for finishing off players - especially stamina builds. Yet, it can be very dangerous for the caster if he/she isn't paying attention. It still has a long cast time which leave you open to being interrupted. If you are out of Stamina, that interrupt will likely be the cause of your death. You just have to be careful when using it, and make sure that you have somewhat of a distance (Unless your enemy is a potato because potatoes can't bash).
First Morph: Radiant Glory - This is the morph to go with. The extra heal will give you full benefit.
Second Morph: Radiant Oppression - This morph is no longer recommended. The dmg dealth based on your max mag pool NEVER sees the full tooltip due to the fact the dmg boost is calculated after casting the ability. You will almost always see less damage on every cast due to the morrowind sustain changes but radiant glory's heal will help offset setbacks on this being a channel ability
Restoring Light
Ultimate: Rite of Passage - This ultimate isn't the best for PvP. I recommend it for PvE mostly. One of the morphs can come in handy, however, I would take Nova over it any day. Stamplars use this ability however since they have no other heals to make use of passives, and need the "burst" heal at times.
First Morph: Remembrancr- I prefer this morph because the 30% damage mitigation really makes your heals more useful. It's like a mini nova. The 30% damage mitigation is useful when you are taking a lot of damage. You pop it, you take less damage and get tons of heals. For PvP, this is the morph to choose. The major protection buff can also persist after casting it too.
Second Morph: Practiced Incantation- This morph can be viable too, I just don't use it. The extra couple seconds can be useful for healing dungeons. However, for PvP, I do not recommend this morph.

Class Skill: Rushed Ceremony - This is "The" Templar Heal. It doesn't cost TOO much and is very efficient. I definitely recommend using this skill as a Magicka build, no doubt about it. It was nerfed, and the Honor the Dead morph only heals one person, while the Breath of Life morph only heals 2 people. Cast at low health to make use of your mending passive.
First Morph: Honor the Dead - This morph gives you Magicka back. However, it only heals 1 person. That 1 person isn't always you. If you solo, this is a great morph to run.
Second Morph: Breath of Life - This morph is better for Open World PvP. It heals 2 people, so you don't have to recast it over and over trying to heal a certain person. The base cost is the same. I recommend using this morph. If you are using the other morph and are attempting to heal yourself, you might need to cast it multiple times because it only heals one person (not always you). In the end, it's possible that you used up more magicka than you got back. It was also changed before Murkmire where the secondary heal was reduced to a small amount. Some templars consider Honor the dead the superior morph for this reason.

Class Skill: Healing Ritual- Since blab's writing, this ability because instant cast but with some drawbacks. HUGE cost (6k with breton in light armor) and same tooltip heal as BOL. It is your AOE burst heal. For solo play, this is not a heal to run. But for healers it has a few uses.
First Morph: Ritual of Rebirth - This morph heals an ally outside the circle for around 6k. Useful to hitting an ally that pugs out. I would not use this morph however, due to the cost, but it will heal 6 targets for a BOL heal that is boosted by your mending passive (and grants those targets ultimate).
Second Morph: Hasty Prayer - This is the better group morph. It grants Minor Expedition for 6 targets, and with the speed nerfs of Murkmire, that minor buff can be useful for small man groups. But there might be better heals.


Class Skill: Restoring Aura - This is an interesting skill for sustain. Un Morphed version and First Morph only differ in range. When you activate it though, it gives boring minor mag steal but is AOE cast and more group oriented. While slotted, you get 10% Stamina, Magicka, and Health regen (all morphs).
First Morph: Radiant Aura - Can be useless if you are running elemental drain from destro weapon line, as the debuff mag steal is identical. But this ability doesnt require a weapon and hits all targets around you with minor mag steal helping all allies that aren't focusing your specific target. Tank oriented morph, in my opinion for PVP. But cost is TOO high for the effect and bar space taken up.
Second Morph: Repentance - I like this morph better because it's an instant health + stamina return. I don't need to recast it every so many seconds. It costs nothing and they fixed it so all templars can cast this ability on dead targets. Only grants stam for you however so it is still selfish, but a free heal.

Class Skill: Cleansing Ritual - Hands down, one of Templar's best abilities. It's Efficient Purge on crack. It has an aoe heal, it purifies negative effects, and allies can synergize it to purify ALL of their negative effects and get a small heal. It was nerfed in that it no longer purges projectiles and it's cost increased.
First Morph: Extended Ritual - This morph is superior to the other. Once it is maxed out, it purifies up to 5 negative effects. I STRONGLY recommend this skill to Stamina and Magicka builds.
Second Morph: Ritual of Retribution - This morph makes the ability last longer, but adds a heal over time with damage every 2 seconds. I do not recommend this morph. The other morph just completely outweighs the additional time that comes with this one, especially since you only get 2 debuff removal. But it is useful for templars that do not mind only cleansing 2 debuffs but are looking to add passive damage and want the stronger heal of time.

Class Skill: Rune Focus - This is a great skill. It provides 5K extra armor and spell resist, and costs very little. If you have room on your bar, I high recommend this skill. Since Blabs' writing, the skill was changed so that both morphs give you 18 seconds of armor and resources! You must place this ability on your bars!
First Morph: Channeled Focus - This morph essentially boosts your Magicka regen by 240 mag every 1 second. That is a very large amount. Since it costs so little, you gain magicka by using it. I suggest this skill for Magicka builds. The sustain it adds is very significant and allows you to drop some of your regen to push more damage.
Second Morph: Restoring Focus - Same ability as channeled focus, but cost stam to cast and gives 240 stamina every 1 second. GREAT for stamplars for the same reasons mentioned above, but also useful for magplars looking to add stamina sustain.

Some other skills and ultimates I recommend.Other skills
Defensive Posture - One hand/Shield
Spell Wall - One Hand/shield
Magicka Detonation - Alliance War: Assault (not as powerful as it once was, but useful for group play!)
Annulment - Light Armor (magplar running 5piece light only)
Evasion - Medium Armor (stamplar running 5pc medium only)
Rapid Regen - Restoration Staff
Ward Ally - Restoration Staff (healing ward nerfed since murkmire)
Deep Thoughts - Psijic Order (huge sustain with free cost, but is stationary. Gives you major protection buff through passives!)
Time Freeze - Psijic Order (AOE snare and AOE Stun! Costs less than Templar's javelin lol)
nerfed in WS. Avoid unless you are a support build that can spam it.
Symbiosis - Psijic Order (Turns your light/heavy attacks into heals. VERY useful for healers!)
Elemental Weapon - Psijic Order (gives you extra damage that procs from your light attack. Also gives you a 100% chance to proc a status effect, but it is randomized between burning/concussed/chilled. Very useful if you don't want to use either jabs/crushing shock for your spamable). Stamina morph VERY useful for stamplar for the same reasons, but also gives a heal similar to puncturing sweeps.
Elemental Drain - provides major breach for the templar, that lacks it. Plus gives 300 mag per second while you damage a target with this ability on. Just remember to stagger your dots so each 2 second tick procs this ability on cooldown (otherwise you will only see 300 mag every 2 seconds). Free cost+heavy attack can mean the difference in a fight.
Elusive Mist - Vampire (Best mobility tool for templar currently, at least after the speed nerf changes in Murkmire. It clears ALL snares/imobilzes in one cast, gives 75% dmg mitigation, gives major expedition for 4-5 seconds but you trade ability to receive heals and mag regen is shut down.)
Entropy - Mages Guild
Stampede - 2 Handed
Invasion - One hand/Shield
Other Ultimates
Meteor - Mages Guild

Dawnbreaker - Fighter's Guild

Barrier - Alliance War: Support

Beserker's Rage - Two Hand (either magplar or stamplar running 2h weapon)
Life Giver/Lights Champion (life giver only on par with lights champion, if you have combat prayer selected. Life giver autocasts 3 abilities and combat prayer will give you 8 seconds of super rare 8% dmg buff)

Batswarm - Vampire (If you are vampire, it offsets the low health regen from the passives)

Temporal Guard - Psijic Order (New escape ultimate since SUmmerset and provides you with minor protection buff for your as long as you are on that bar. Resets fights you could lose because it fills up your health bar to what it was 4 seconds ago. Costs as much as dawnbreaker/resto ultimate for templar so you don't have to worry about having enough ultimate points)
Gear and Traits Recommendation:
(Magicka)
Gear
All of these sets I have tried and like.
Magplar:
Main Set:
Bright-Throats Boast - copy version of bone pirate but with mag stats. Work with spring loaded infusion drink to give you decent health/stam pools!
Magnus(2/3/4/5 bonuses are all good)
s]need to test if this is still good, but more sets came out since this original writing[/s][b]tested and works well. has better stat stacking than shackle running witch/clockwork citrus, if using tri-food[/b
Seducer(2/3/4/5 bonuses are all good for heavy armor templars)
Torug's Pact(buffs to enchants and other light attack changes makes torugs a strong set)
Kagrenacs Hope(All bonuses are good. Better version of Magnus unless you want the chance to negate the cost of a spell). [great for healers but considered an "old" set]
Willows Path(All bonuses are good. Provides really high regens. Downside is - no max stat or spell damage increase. Works on drinks now! but still weak for the downsides present)
Julianos(PvE mainly. Gives a lot of spell damage but no regen)
Shacklebreaker - mix mag/stam stats with a WD/SD bonus. Best all around base stat set
Cyrodiil's Light - mix sustain/defense/damage set if you use jabs/dark flare/meditate/soul assult/rememberance/any other cast time+channel. Max mag+SD means the set is nice stats enough to use as a base set!
Craft Alfiq - mag version of haulking.
Secondary Set:
Willpower(HIGHLY RECOMMENDED FOR FRONT BAR)
Spell Power Cure - Mainly for PvE. It gives a lot of spell damage and max magicka.
Arch Mage - 2/3/4pc is like Magnus, however it's in a different order. 3PC bonus is very powerful - Recovery, spell damage
Vicious Death(2/3/4/5) (group/bombplars only)
Transmutation(2/3/4/5)
Maelstrom Restoration Staff
Perfect Blackrose Destro staff. The spell penetration is better dmg than willpower!
Lich - Great sustain and can be backbarred. Might not need that much sustain, but you could use restoring rune instead of channeled focus.
Spinners - penetration works on shields! So good set for all around damage dealing with two set bonuses dedicated to max mag.
Overwelming Surge - AOE procs lighting dmg which can proc minor vulnerability status effect. Pulls nightblades out of stealth, and is considered a really strong 1v1 set.
Amberplasm - Similar to shacklebreaker but dedicated to regen. Best all around base regen set (sometimes combined with shacklebreaker or bright troat for massive stats)
Impreg - Best crit resist stack set. Lets you roll block/dodge roll traits while still having 2500-3k crit resists.

Aurodan - Dropped set in Wrathstone, same as overhelming surge, except an AOE frontal cone and one set bonus set for penetration!
(PLAYERS REPORTED THE SET IS NOT AS EFFECTIVE. PROCEED WITH CAUTION)
Pariah - GREAT defense set. Gives almost the same resist as 1pc pirate skeleton at full health, with potential to be at resist cap when at lower health. Can be backbarred, if you enjoy embracing block cast+BOL playstyle of the templar.
Buffer of the Swift - This set got buffed! Gives resist and 10% dmg mitigation on the 5 piece!
Smuggler - This set gives you the boring major expedition, but has regen, SD and max mag! Its the only source of major speed left with more than 10 seconds on it at the trade off of one of your 5pc bonuses. Use this set if you want to remove vampire in Wrathstone but don't want to run race against time.
War Maiden - pure dmg that boosts your mag damage. Buffs your ultimate, dark flare/solar barrage, purfying light initial hit, sweeps and anything magic dmg. Doesnt buff heals, but does have crit, SD and max mag on the stats. Can be used on the 5pc body as a base set as well.
Stamplar:
Main Set:
Impreg - Best crit resist stack set. Lets you roll block/dodge roll traits while still having 2500-3k crit resists.
Bone Pirate - Similar to Bright Throat
Hulking Dragur - All max stamina
Hundings - Similar to Julianos, but for stamina builds.
Secondary Set:
Automaton - Huge Dmg to physical dmg!
Spriggans - Similar to Spinners but physical dmg.
Clever Alchemist - Same for mag. Use it for highest burst potential.
Ravager - Huge Weapon Damage Potential. Procs off burning light/biting jabs!
Night Mother's Gaze - Gives much needed Major Fracture debuff.
Agility - Great 2pc max stam bonus
Any Arena based weapon (Master bow, Blackrose DW, Master DW, etc).
Undaunted Sets:
Bloodspawn
Engine Guardian
Any 1PC that gives Health
Valkyn Skoria
pirate skeleton
balourghs
Slimecraw
You can also combine two 1pc bonuses to create interesting combinations (If you don't have any undaunted set, don't worry. You don't NEED an undaunted set.):

1PC Bloodspawn + 1PC Kena (if you need stamina sustain and dmg)
1PC Bloodspawn + 1PC (Anything that gives health) is great. Acts like a mini 2pc Endurance set
1PC pirate skeleton/mighty chudan + Kena is VERY strong. Gold upgraded items is around 2975 resists making it better than 2 protective traits!
1pc pirate skeleton+1pc mighty chudan gives you similar resistance to bloodspawn but without the stam regen yet the resist has 100% uptime.

Advice:
Willpower is very powerful, and I recommend it for almost all magicka builds that can use a defense set on the backbar (trans, pariah, etc). NEVER put points in health. IF you want more health, use prismatic enchantments.
Experiment with armor. Find out what you need and what you don't.
If you are using engine guardian, make use of the resources it gives back!
Let's say I'm using immovable(heavy armor skill) and engine guardian. If I get a stam proc of engine, I'm going to spam dodge rolls, cast immovable, break any cc, etc. If you get a magicka proc, SPAM magic abilities. You want to get the most out of engine guardian. It usually brings you to full resources with some extra ticks. Those extra ticks go to waste if you don't make use of the resource.
Traits:
For crafted set bonuses, where you can choose the trait, I recommend the following:

These are presented in order(Greatest to least in my opinion)

Impenetrable - Best trait in PvP. It is a necessity. The damage reduction is too much to give up. I recommend running 3300 minimum, though you could run lesser if you play better.
Divines - Allows you to boost your mundus stone effectiveness, but overall not as strong for offense since you will lose more defense via lost impen traits. Only run with Impreg/trans set
Infused - Allows you to get higher stats, but only for head/chest/legs/shield. Only run with impreg/trans set
Well fitted - great trait for both since in nCP you'll lose the valuable Stam cost reduction off dodge roll and Sprint cost reduction stacks with ight armor passive.
Sturdy - great for blocking, but that is it. Only use it if your build wants to block ALOT or you are running impreg which lets you give up valuable Impen traits.

The other traits are not worthy in my opinion, though decisive might be decent with the new major/minor heroism sets but templar doesnt have anything unique for ultimates aside from casting them sooner (TLDR; DK's use decisive better and even then its been tested to be "eh").

For Weapon Traits I recommend the following(Assuming all traits are working as intended):
Nirnhoned (Boost's your weapon's damage by 15% on gold. Powerful on swords but has similar effective spell power to sharpened if used on staffs)
Sharpened (penetration. Very strong with staffs/bows since both have lower damage from the weapons.)
Precise (crit is still a viable stat. But only because not everyone is running with more than 3k crit resistance. If you have a precise weapon drop, it's not the end of the world, just be patient till you can transmute to the trait you wanted. )
Defending (A tiny bit more tanky. Great for resto staff backbar)
Infused (great for single target enchant procs! Great resto staff trait since you can place beserker enchant with purfying light with a light attack every 6 seconds and get the buff)


Type of Armor
This, like most things, is 100% preference.
I recommend running at least 1PC of each armor if you have the Undaunted Mettle Passive. You will be able to push your stats higher that way.
I do NOT recommend 7PC light because: You will be very squishy, the extra Magicka management is unnecessary.
If you want to run a lot of light armor, 5 is the max I would do.
Heavy armor is 100% viable as well. A lot of people run 5PC heavy and 2PC light/medium and do perfectly fine.
Again, like I stated previously, try things out. Duel some friends, do some open world pvp. Find out what works best for you, and go with it.
Weapons:
Destruction Staff - High damaging heavy/light attacks that can help with burst. Ice staff blocking is also great and lighting staff boosts your jabs damage.
Restoration Staff - Useful spells in this tree that I mention earlier
2 Handed Sword - Increase in spell/weapon damage, and with sword increase in all damage. Powerful single target ultimate, snare/immobilze immunity spell, strong burst heal, self buff major brutality spell, etc. Very strong weapon line.
S/B - Defensive Passives that allow more tankiness. Can use Asylum SNB set with defensive/absorb mag spell on magplar and ultimate lets you barswap to offensive bar jabbing.
Dual Wield - Increases Spell/Weapon damage, swords increase overall damage by 5% allows you to make use of another set bonus and additional weapon traits (like nirn main with sharp offhand. stamplar can use bleeds or maces/daggers to boost damage)
Bow - Major Expedition and for 28 meter ranged CC that also burst heals you.

Staff light attack weaving is the best dmg potential for mag builds. Dual weld/2h can be used but you trade light attack weaving for extra SD to your other abilities.

Additional InformationChampion Points
Not going to in depth with this because it's something that you should be tweaking based off of your performance. If I find that my Magicka management is too low, I'll take points out of other passives and put them into Magicka regen.

Passives I recommend:

Tumbling
Magician
Mooncalf
Arcanus
Warlord
Sturdy
heavy attack regen
health debuff star if using major/minor defile sources

Resistant
Hardy
Elemental Defender
Quick recovery
Thick Skin


Thaumaturge (damage over time)
Elfborn (20% in CP gives you 1.8 modifer with one aedric spear ability slotted!)
Blessed (only add if your other stars are maxed out according to dimishing returns)
Elemental Expert (15% maxed out means probably aim for 12-14% only)
Master in Arms (direct dmg)
Staff/weapon Light/heavy attack bonus (but stack master in arms first since light/heavy attacks is basically a direct attack anyway, but you will be able to increase your other direct dmg component sources of which templar has alot of combined direct/dot abilities.)


One recommendation I have (in regards to the red tree)

If you are trying to mitigate damage, stack Hardy/Elemental Defender BEFORE stacking resistant. By mitigating OVERALL damage, you are killing two birds with 1 stone. Reduction to overall damage is a reduction to critical damage. After 70 ish points in Resistant, you will see less value in dumping points since all CP stars are subject to their own diminishing returns).

The same can be applied to the blue tree (for dps)

Stack OVERALL damage BEFORE stacking critical damage. Pushing overall damage higher will increase your base damage and critical damage. At max CP in Murkmire, you should be able to hit 13% ele expert, 23% in either master in arms or thaumaturge and 10-20% in the other, and STILL get 20% elfborn with another 20-30 into penetration.

Consumables
This is similar to enchants where you kinda want to use for to round out your build. Food/drinks are the best way to get max stats however and it is recommended that you select your main food/drink first. You can also hotkey a food and a drink so in combat you can consume a tri-regen drink when running away from zergs for extra resources coming in while eating your main food after you are in a good location.
Either way this are the commonly used food/drinks. Please experiment with other items and let us know!
Drink:
Double Bloody Mara
Witch Mothers Potent Brew
Spring Loaded Infusion (has lower stars than tri-food but works with bone pirate/bright throat sets!)
Dubious Camoran Throne
ghoul eye (huge max mag/huge Regen also works with bright throat!)
Food:
Longfin Pasty
Clockwork Citrus Fillet
lavafoot (same as ghoul eye but for stamina)
Think this is the most commonly used.. Maybe there's a couple more
Enchantments/Attribute Points
A lot of people ask "The Proper Way" to enchant your armor and spend your attribute points.
There is no proper way.
You put points where you need them, and you enchant your armor according to what you need. If you want more Magicka, put points into Magicka. If you want a balanced on all of your stats, enchant/spend points accordingly.

Most Templars are saving their jewel enchants for spell/weapon damage since at gold it's 170 per enchant. You can also go SD/WD on your mundas and use one Regen enchant to help with sustain. Just watch how your performance is and swap out enchants as you see fit. You can also have multiple gear items so you don't have to waste kuta enchants all the time too (I have like 3 sets of transmutation jewels with ALOT of enchants/traits lol)

For armor, if you use tri-stat prismatic enchants make sure to use them on head/legs/chest first. Those will give you the most value for the cost, since they use an expensive rune to make.

Basic values to hit in PVP are:
- Health - 25k (lower than this, you risk being a target for ganks).
- Stam - 16k for magplar. Stamplar can be between 30-37k stam pending builds
- Mag - 34-40k is good for magplar; you have minor+major sorcery stacking which means spell damage is more useful to you. Stamplar can get away with 10k; unless you need more purifying casts then you can go up to maybe 13-15k mag. Anymore than this and it's a waste for stamplar.
Mundus Stone
So, for Mundus Stones, I recommend the following:

Apprentice - Increased Spell Damage
Atronach - Increased Magicka recovery
Lord - Increased Max Health (if health is low)
Tower - Increased Max Stamina (if max stam is low)
Mage - Increased Max Magicka (if max mag is low)
Thief - Increased Critical Chance (if crit chance is REALLY low)
Shadow - Increased Crit Hit Damage (great for kitties using Mechanical Acuity set!)
Serpent - Increased Stamina Recovery
Warrior - Increased Weapon Damage
Lover - Penetration (best overall damage but can be similar to apprentice/warrior
Steed - health recovery and 10% overall speed!

If you feel your stats are low, then the max stat choices might be what you are looking for.
If you feel your damage is low, Apprentice/warrior is a viable option. If using Nirn weapon trait, use this as well for the best bonus.
If you feel your Magicka/stam recovery is low, Atronach/serpent is the way to go.
If the only problem you are having is stamina management, go with Serpent.

Races
Some Races are better than others. However, your Race should not define your playstyle. Races got a much needed overall in Wrathstone and this statement is very much true. Pick a role, then pick your race not the other way around.

Recommended Races for Magicka Builds(Not in order):
High Elf - Highest dmg potential for magplar. Lets you roll more aggressive builds while having 5% dmg mitigation in your jabs. Synergy with Cyro's light set and meditate!
Breton - Best beginner magplar race. Sustain lets you roll ALL dmg, and the spell resistance lets you move some CP to physical resistance. Very tanky and BOL cost is like 3400 in light armor lol.
Argonian - Best overall tanky healer and great sustain passive. Another great brawler race with 1k mag letting it be used for damage!

Recommended Races for Stamina Builds(Not in order):
Redguard - If you use ALOT of weapon skills/ultimates, perfect race for stamplar and 900+ stamina coming in helps with sustain! Also has 15% snare reduction on a low-mobility class; underrated. Can also use for magplar, if you use ALOT of staff abilities and use SNB ult.
Wood Elf - Highest sustain potential for stamplar. Dodge roll mobility + penetration are very needed buffs for stamplar!
Orc - Highest dmg for stamplar builds. Basically stamina high elf, but 10% speed and a heal with sprint cost reduction.

Recommended Races for Niche/Overall Builds(stam or mag):
Imperial - Great cost reduction and tri-stat sustain off Red Diamond. Brawler build race with stamplar seeing the 2k stamina as extra damage (think of it as the stamina breton, except with 2k health)
Dark Elf - Great for pure damage or hybrids and sustain isnt terrible since templar is used to running lesser sustain than other classes.
Khajiit - weapon crit hit dmg stacks with templar crit hit damage. Perfect for builds looking to overwhelm crit resistance in pvp. Best synergy with mechanical acuity and shadow mundas!

Vulnerabilities and you:
From the guy that tests everything, it was found that "Minor Protection, Major Protection, Major Evasion, Minor Evasion, Vampire Mists, and probably other sources yet to be tested SUBTRACT from Vulnerability regardless of the sources of the Vulnerabilities." What this means is that, if your enemy against your templar vamplar had Engulfing Flames, Vampire Rank 4, Minor Vulnerability and Way of Martial Knowledge, these 4 would stack in a additive way, for a total of 53% extra damage taken. But so for example against Mist form, instead of being DMG*1.53*0.25=0.3825 as it is currently thought of occuring, its DMG*(1+(53-75)/100)=0.78. Which is obviously a HUGE difference.
All other sources of mitigation have yet to be tested but I was told that Armor does NOT work this way and is still multiplicative. And non of the ones after DMG shields are affected either, so block based mitigation is still multiplicative. There is a test of if you use other sources of mitigation together, how do they interact, cause for example, using Mist Form and Minor Protection has Mist form be Subtractive but Minor Protection is multiplicative. "This means, once there is no Vulnerability left then they are not adding into each other, but what decides what mitigation sources goes first? Those are things left to be tested as well as the giant pain in my ass that is CP." Doing the math, 15k attack is only 11700 under the new equation. The old is 5737, in the example above.
It will include things like sorc lighting status effects, ele weapon debuff, anything that basically deals its dmg as extra debuff. What it wont include is minor/major maim, which was determined to happen BEFORE all mitigation, so the value you get out of maim is always 15/30%. Crit resists happens before this as your target has to determine its crit before mitigation of any form happens.
Keep an eye for the Dmg Mitigation Thread updated with this info soon.
Useful Links:
Defensive Set Mitigation Thread:
https://forums.elderscrollsonline.com/en/discussion/383840/math-pvp-defensive-set-comparison-impreg-brass-pariah-riposte-more/p1
Dmg Mitigation Thread:
https://forums.elderscrollsonline.com/en/discussion/279426/damage-mitigation-explanation-updated-for-murkmire/p1
Templar Feedback Master Thread:
https://forums.elderscrollsonline.com/en/discussion/416459/class-rep-templar-feedback-thread/p1
Buff and Debuff List Thread:
https://forums.elderscrollsonline.com/en/discussion/284053/buffs-and-debuffs-a-full-list-updated-for-summerset/p1
Useful/Informative PVP Videos:
BG Comentary (includes LOS reposition, abilities for playing in heavy lag, and defensive use of mist form):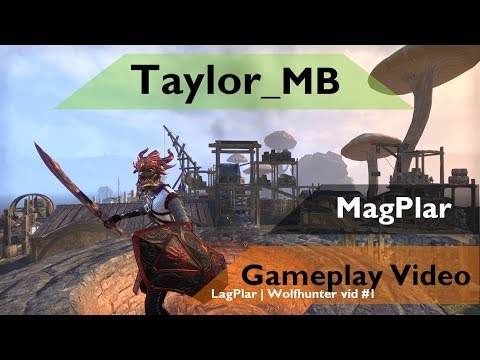 Animation Cancel Exercises: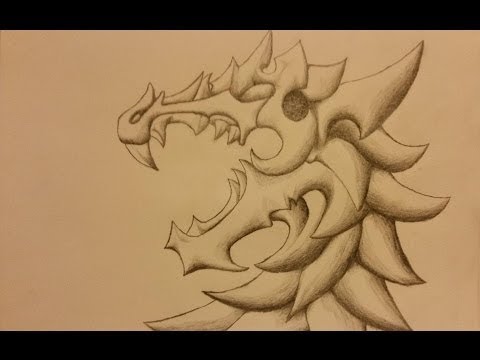 Top 5 PVP Commentary Footage: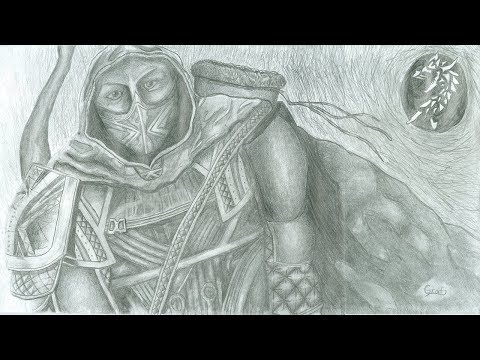 How to Fight Another Player Guide: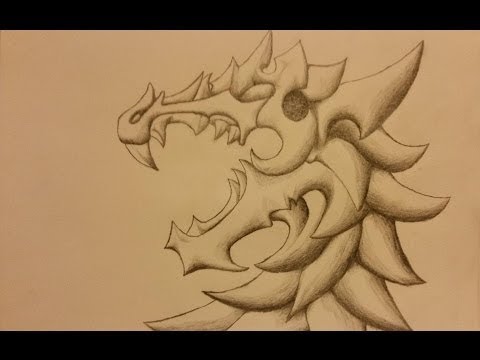 Battleground Basics: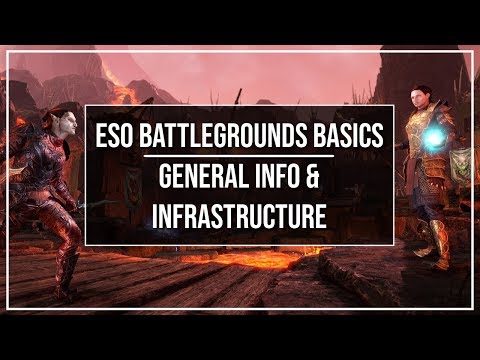 Hope this helps! And please add your thoughts to the thread (I will add some info since I missed ALOT).