Maintenance for the week of June 17:
· [IN PROGRESS] Xbox One: NA and EU megaservers for patch maintenance – June 19, 6:00AM EDT (10:00 UTC) – 10:00AM EDT (14:00 UTC)
· [IN PROGRESS] PlayStation®4: NA and EU megaservers for patch maintenance – June 19, 6:00AM EDT (10:00 UTC) – 12:00PM EDT (16:00 UTC)
Its time for a quest limit increase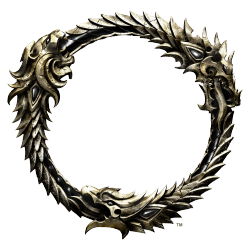 With the ever increasing number of zones and content with quest lines it is seriously time to adjust the quest limits upwards i will post a couple of ideas on how to accomplish this

1. Create and add a new category called "daily quest" with a limit of lets say "1" the daily quest count would/should not count against you current hard number 50 but be accounted differently
2. Simply add more quest slots
3. Add a "guild quest" section and have any guild quest go into that with a set limit but not have that count against he current 50 cap.