Maintenance for the week of February 6:
• PC/Mac: No maintenance – February 6
• EU megaservers for maintenance – February 7, 9:00 UTC (4:00AM EST) - 17:00 UTC (12:00PM EST)
• NA megaservers for patch maintenance – February 8, 4:00AM EST (9:00 UTC) - 10:00AM EST (15:00 UTC)
• EU megaservers for patch maintenance – February 8, 9:00 UTC (4:00AM EST) - 15:00 UTC (10:00AM EST)

We will be performing maintenance for patch 8.3.1 on the PTS on Monday at 10:00AM EST (15:00 UTC).
Is change needed in how game balance is done?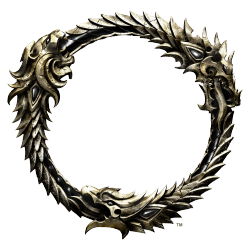 I have come to believe there does need to be a change based on if it's a PVP or PVE environment. The two have vastly different play styles and goals.

In PvE the only time a nerf is really needed to the skills is when they have introduced a new line and find that it's not exactly as they had envisioned or a flaw comes to lights that was unforeseen. If a piece of equipment is added that changes the balance then you nerf the equipment. A NPC or Boss doesn't scream how unfair one character or another is in a dungeon because of balance, one class or another may shine or be wrecked as the situation applies.
Zos can adjust a NPC or Boss power as they like to patch a unforeseen use and nod not have to nerf the PvE skill lines as a whole. The change could be system wide or to a particular set of NPC's in a quest or dungeon. Most changes in PVE would be to the NPC's which affords a lot of flexibility to ZOS, they are already doing this for the most part.

The environment for PvP is restricted as it is not in open world and so the PvP and PvE skill applications do not meet. Easy enough to have the system use the PvP balance adaptations in all PvP environments, such as Cyrodill, mini games, duels. Players still will know what a power lash would do as it is still basically the same just adjusted for balance. Players are already adjusting as PvP play style is different since you have other players that can do whatever within their choices and are not NPC's set in a routine.

Overwhelmingly the comments I have seen about changes are how it effects PVP and harms the PVE side. Splitting the two like this makes the most sense to me. The intended choice of roles in PVE can be maintained, while granting a head to head balance in this way. It solves the divisive PVP versa PVE mentality that is so pervasive in the forums. With having two environments it is possible to figure what causes the most lag and make adjustments to the PVP side to mitigate them while in that environment. Having Flashy effects in a 4 man group is one thing but on a large scale PVP battle becomes problematic.

Would you like to see this change to split between PvP/PvE or keep changes the same to both sides? Please comment with support, opposition or other ideas.

Edited by Grimm13 on January 31, 2018 7:02PM
https://sparkforautism.org/
Season of DraggingOn
It's your choice on how you vote with your $
PC-NA