Maintenance for the week of March 27:
• PC/Mac: NA and EU megaservers for patch maintenance – March 27, 4:00AM EDT (8:00 UTC) - 9:00AM EDT (13:00 UTC)
• Xbox: NA and EU megaservers for patch maintenance – March 28, 6:00AM EDT (10:00 UTC) - 12:00PM EDT (16:00 UTC)
• PlayStation®: NA and EU megaservers for patch maintenance – March 28, 6:00AM EDT (10:00 UTC) - 12:00PM EDT (16:00 UTC)

When is ZoS going to fix their tech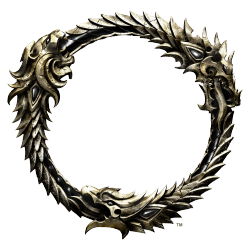 You guys really need to to do some major server overhauls and get some better optimization down the lag is just *** always has been and seems to be getting worse.

And please don't tell me it's me because it's not.

1. 60 mega bits down (if you don't know the conversion it's not my problem)

2. 10 up

3. 2 amd r9's (16 GB of Gddr5 PS: your nvidia still uses Gddr3 and the difference is huge.)

4. 4.8 Ghz cpu

5.32 GB ram

6. I could go on but there is no point...

I've got no render lag, I'm talking about network lag and my connection is stable at 7.5 Megabytes capping out occasionally at 8 so it's not me lol....

It's just getting old to only be able to play at certain times of the day to avoid the massive lag (which is only slightly less massive earlier in the day lol)

I'm not going to bother responding to any one that even attempts to tell me that it's my system or my connection, it may not effect you (which is highly unlikely) but it has and still does hit a huge portion of the player base.