Maintenance for the week of June 17:
· [COMPLETE] PC/Mac: NA and EU megaservers for patch maintenance – June 17, 4:00AM EDT (8:00 UTC) – 8:00AM EDT (12:00 UTC)
· [COMPLETE] ESO Store and Account System for maintenance – June 17, 10:00AM EDT (14:00 UTC) – 12:00PM EDT (16:00 UTC)
· Xbox One: NA and EU megaservers for patch maintenance – June 19, 6:00AM EDT (10:00 UTC) – 10:00AM EDT (14:00 UTC)
· PlayStation®4: NA and EU megaservers for patch maintenance – June 19, 6:00AM EDT (10:00 UTC) – 12:00PM EDT (16:00 UTC)
Returning Player needs Advice please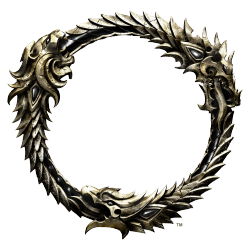 Hi All Returning player needs some help and advice please 3 questions I have
#1 I wanted to find a good dark reaper nightshade build due to its good healing properties to self heal but everything is for a level 50 and since ive restarted as a khajit nightblade at lvl 8 i wanted to find a low level skill guide on what skills to choose per level so i dont have to respec when i get to 20 or 50
any help?

#2 ive read all the old posts on vampirism and werewolves but as of todays day and patches can someone please post new update on these mobs in terms of abilities, skills pros and cons please thank you. I mostly play PVE but a little pvp thrown in there.

#3 Whats Good build for a DPS Spellcaster/nightblade Dual wielding Build who can heal and do damage via spells or weaponry and isnt too squishy for PVE and little pvp

Thank you all!