Maintenance for the week of April 15:
• NA megaservers for maintenance – April 19, 5:00AM EDT (9:00 UTC) - 8:00AM EDT (12:00 UTC)
• EU megaservers for maintenance – April 19, 5:00AM EDT (9:00 UTC) - 8:00AM EDT (12:00 UTC)
The issues related to logging in to the North American PlayStation®4 and European PlayStation®4 megaservers have been resolved at this time. If you continue to experience difficulties at login, please restart your client. Thank you for your patience!
Issue with GT 650m (Macbook Pro)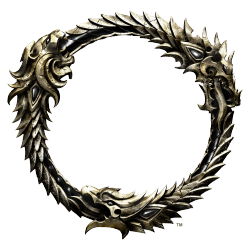 Hi!

My Macbook pro is the mid-2012 15 inch model with a 5400 RPM HDD, 4 GB RAM, i7 2.3 Ghz CPU (Turbo boost to 3.3 Ghz) and Nvidia GT 650m 512mb. I play with Vsync always off and in fullscreen mode, no other programs open (including launcher). I am using the latest version of Mavericks (10.9.2)

My issue is that the GT 650m has a stutter at any graphical setting, be very low or high settings. I have a program which allows me to choose between the integrated GPU (Intel HD 4000) and the dedicated GPU, with this I chose to use the HD 4000 to find settings that are stable for it which was medium/low - this was smooth (no stutter) and remained between 25-30 FPS.

Using the same settings and with the 650m, I get between 45-60 FPS but with a stutter. I can notch it up to high to get between 30-50 FPS as well. It's very smooth but the slight stutter gives it a laggy feel. I use atMonitor and found that the VRAM usage hovers around 75-80% and the GPU fluctuates between 40%-99% usage. I also use a program called MemoryCleaner which shows that I am using all of my 4 GB RAM.

I've read that HDD speed can have an impact on MMO games, or games that require streaming data. I plan on upgrading to 8 GB RAM (I should of done this a long time ago), could this help alleviate stutter? Would having a faster drive (7200 RPM/SSD maybe?) help? Or is the HD 4000 just better than the 650m?

Appreciate all the help you guys can give!