Maintenance for the week of March 27:
• PC/Mac: NA and EU megaservers for patch maintenance – March 27, 4:00AM EDT (8:00 UTC) - 9:00AM EDT (13:00 UTC)
• Xbox: NA and EU megaservers for patch maintenance – March 28, 6:00AM EDT (10:00 UTC) - 12:00PM EDT (16:00 UTC)
• PlayStation®: NA and EU megaservers for patch maintenance – March 28, 6:00AM EDT (10:00 UTC) - 12:00PM EDT (16:00 UTC)

Is that possible considering to link the ESO account to Bethesda.NET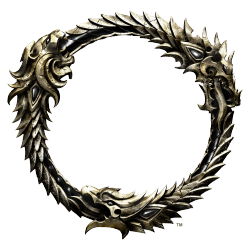 I know this is probably off the topic and maybe the community manager would think this is not his job to handle. However, I can't even find a way to discuss this with the support team.

I noticed that you can link the ESO account to the Steam and Twitch account. But you just can't link the ESO account to Bethesda.Net. I got both accounts (Bethesda and ESO) linked to my twitch account. and When I collect twitch loot for Fallout 76, I have to worry that probably I used the ESO account to claim the loot.

I joined the game since the Beta test in 2014 and have bought every expansion. And I also have bought Fallout 76 directly from Bethesda.net. This is a bad way to treat your loyal customer who takes all the trouble to help Zenimax completely avoid the surcharge from Steam. Or maybe my loyalty to Zenimax means I am too stupid to be treated respectfully. Probably I should just simply buy all the content from Steam and let them charge you guys. At least I don't need to type all kinds of different passwords when I log in.

I understand it's barely possible to merge two accounts together. But It's been at least 3 years since the Bethesda launcher launched and you guys just simply don't care about this nuisance.
Edited by ZOS_Bill on December 10, 2021 12:21AM