Maintenance for the week of April 3:
• PC/Mac: No NA megaserver maintenance – April 3
• PC/Mac: EU megaserver for maintenance – April 3, 8:00PM EDT (April 4, 00:00 UTC) – April 4, 10:00AM EDT (14:00 UTC)

Request for Beast/Monster Houseguests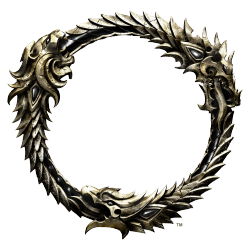 Hello ZOS!

It would be pretty cool if we could snag some more monstrous houseguests to place in houses that lean toward that spooky direction. They could be NPCs we've already met - with maybe a little extra voice work done - if the actors are available.

I'd be fine with them being Crown Store items, or achievement based - depending on whatever fits best for access.

Some ideas:

Galrus Grimhorn - The retired gladiator and friendly Minotaur from Hammerdeath Arena. He could be voiced or just grunt. Maybe he's our live-in bodyguard?

Bradan - The werewolf from Markarth - and who doesn't want Billy Boyd in their house? He could change at random from human to werewolf... or maybe if we just bother him too much.

Byz - The talking Goblin from Toothmaul Gully. Love that guy. We got to get him some better clothes though.

Dringoth - The chatty skeleton from Grahtwood with a secret past. Hopefully he doesn't break anything.

Beddi Alielle - The frustrated ghost who lost a bet in Auridon. Once we helped her out, she decided to haunt our house.

Crow Mother - Our supernatural wedding-planner from Crow's Wood. She could always hassle our characters about when we're going to settle down and find the right person.

There are so many other cool characters to pull from - but these would be some of my top picks.