Are you a magicka sorcerer / sorceress?
Don't want to deal with multiple, super-complicated cooldown addons?
Don't want intrusive, "modern-looking" user interfaces because they break immersion?
If so, Sorcerer Helper is the addon for you.
This is an ancient and very famous addon. Too bad the last author quit updating it in 2017 and it stopped working.
I have patched it up, updated the cooldown values to reflect modern ESO, changed API version, fixed Crystal Shards proc detection...
If you want to give it a try, you can find it on the
ESO UI website: Sorcerer Helper
.
A better solution is to just use the Minion software to install it for you. In case you find multiple versions, the right one is 3.2.1 or above.
Screenshots:
Ability proc

UI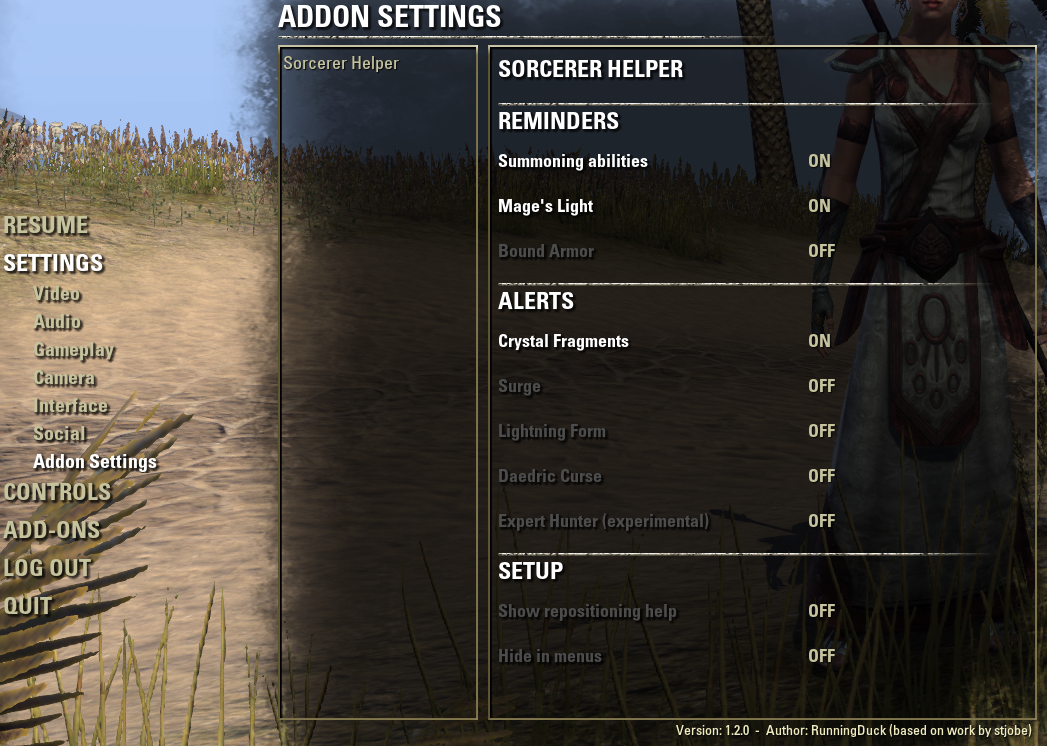 Timers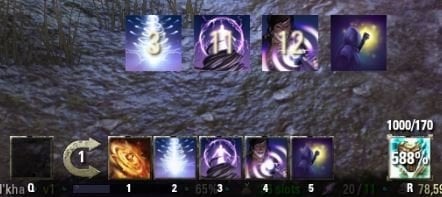 Nota bene: my time for coding is extremely limited, don't expect massive improvements. It's mostly a "revival" for an addon I love.