Maintenance for the week of May 23:
• [COMPLETE] NA megaservers for maintenance – May 24, 4:00AM EDT (8:00 UTC) - 3:00PM EDT (19:00 UTC)
• [COMPLETE] EU megaservers for maintenance – May 24, 4:00AM EDT (8:00 UTC) - 3:00PM EDT (19:00 UTC)
• [COMPLETE] ESO Store and Account System for maintenance – May 24, 4:00AM EDT (8:00 UTC) - 3:00PM EDT (19:00 UTC)
We are currently investigating issues some players are having with the ESO Store and Account System. We will update as new information becomes available.

Why Can't You Start the Latest Chapter Tutorial With New PC If You Have ESO??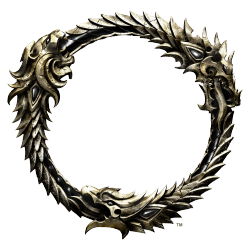 Seriously. What is the point of paying for ESO Plus if you CAN'T experience the new tutorials created for each new Chapter ZoS? Especially since you have to wait a year before your ESO Plus subscription allows you to play any of the new Chapter content? WTH is the logic to that?

Why can't you change the default game design that forces ppl to play whatever new tutorials which come with the new Chapters? Where is the player freedom of choice (especially if they're paying?) Why is it only players who bought Elsweyr get to play the new Chapter tutorial? When ESO Plus members (who also pay to access the Chapters in addition to other expensive paywall content like DLC) get stuck starting the game with whatever Chapter DLC they last bought for the game?

For me that Chapter was Summerset. Imagine my disappointment when -- after taking all that time to create my lore friendly Khajiit -- I discovered I was being forced to begin the game in Summerset of all places. So really missed out on the unique opportunity to have my Khajiit Templar experience the wonder of his homeland for the first time.

This is a completely foolish design since logically, the game should've given vet players the choice to start in the Wailing Prison or whatever tutorials for whatever existing Chapters/DLC their accounts have access to. Because technically, they paid for this privilege, right? And if this isn't possible, then how hard would it have been to let players access the new tutorial as follow up to the Prologue side quest line? You could've easily made this a solo quest experience (like the MQ) and leveled all friendly/enemy NPCs to the players existing level.

IMO the Elsweyr Chapter tutorial is by far your best and most intuitive tutorial to date. Why do you continue doing anti fan base game design like this ZoS??
Edited by KyleTheYounger on May 29, 2020 10:29PM