Maintenance for the week of October 2:
• [COMPLETE] PC/Mac: NA and EU megaservers for patch maintenance – October 2, 4:00AM EDT (8:00 UTC) - 9:00AM EDT (13:00 UTC)
• ESO Store and Account System for maintenance – October 3, 9:00AM EDT (13:00 UTC) - 12:00PM EDT (16:00 UTC)
• Xbox: NA and EU megaservers for patch maintenance – October 4, 6:00AM EDT (10:00 UTC) - 12:00PM EDT (16:00 UTC)
• PlayStation®: NA and EU megaservers for patch maintenance – October 4, 6:00AM EDT (10:00 UTC) - 12:00PM EDT (16:00 UTC)
I have complete 24 quests in Clockwork City, but I did not get the achievementDoes anyone else have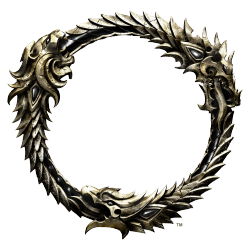 Does anyone else have this problem? I finished the following quests, but did not get the "Clockwork City Grand Adventurer" Achievement:

Story Quests
To The Clockwork City
In Search of a Sponsor
The Strangeness of Seht
Deepening Shadows
Lost in the Gloam
Unto the Dark
Where Shadows Lie
The Light of Knowledge

Side Quests
The Astronomer's Apprentice
The Broken Brassilisk
Cogs of Fate
Family Feud
The Halls of Regulation
The Mage's Dog
A Matter of Tenderness
The Merchant's Heirloom
Most Complicated Machine
Oasis in a Metal Desert
Tasty Tongue Varnish
The Precursor
The Registrar's Request
Saints' Mercy
The Shadow Cleft
Tarnished Truffles
The Oscillating Son

What can I do about it? Is there an ingame list which tells me which quests I haven't done yet?

- I got the "The Burden of Knowledge" achievement for the main quests, so I guess I did all the main story quests.

- For the side quests, I don't specifically remember doing each one (it was a year ago when I last played). *But* I checked all the quest giving NPCs/objects yesterday, and they were gone or had no new dialogue options. So I guess I did all of the side quests, too.