Here is a video with a normal paced tour of the manor, including the patio, using the furnished version from the PTS.
The video has a second part with a presentation of all the new furniture available in the crown store and at the achievement vendor.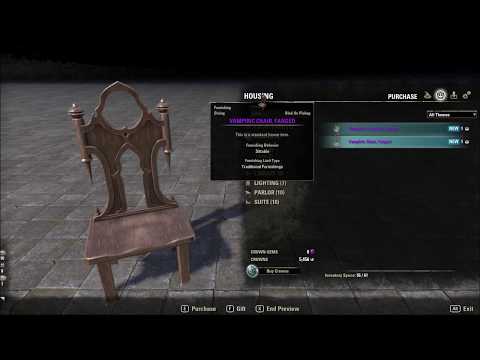 https://youtu.be/Qre74-ixmhI
I want to congratulate the devs for doing such an amazing job with the Solitude area! Yesterday I revisited this virtual place after many years, and the nostalgia kicked in, I walked the cobbled streets of Solitude until 2:30 AM ... so this says alot about how I liked it
I really like the combination of gothic and romanesque elements plus original elements. The city feels real. The Solitude furniture seems a bit rough, even the noble variants. It should have more polish, at least like the blue recipe Alinor pieces. It would be OK as it is if the palace rooms wouldn't be so sophisticated and elegant. As it is now, the furniture fits more with the Orsinium theme. I really love the new paintings, new tools and kitchen items. The filled bookcases are also great, people will love them. Speaking of new paintings.. could we expect an easel, please?
I hope these items are only a part of what is intented, because I haven't seen any construction blocks yet. With such a beautiful architecture, it would be a shame not to have the building blocks to create entire manors from the ground up.
As some people mentioned, the manor does not have a fireplace. I hope we will get one as furnishing!
Thanks for watching!
[PC/EU] Tamriel Hero, Stormproof, Grand Master Crafter