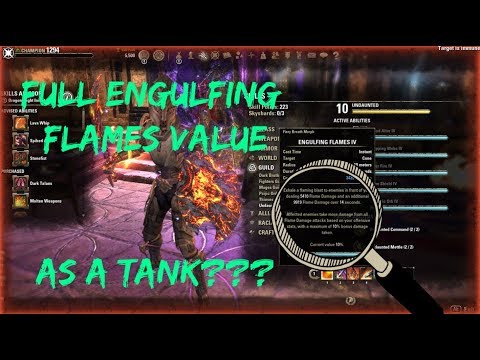 https://www.youtube.com/watch?v=4HFOuOFrI7k&feature=youtu.be
In this video we review the final Dragonhold PTS changes done to Engulfing Flames (how the scaling works with both Spell Damage and now Max Magicka) and if a PvE Dragonknight tank can/should try to get the full Engulfing Flames debuff value.
Within the context of certain Trials and most dungeon content available in The Elder Scrolls Online, I believe that a PvE Dragonknight tank should try to get the full debuff value of Engulfing Flames IF applicable.
There's a variety of factors that will determine whether you should run it within different contexts as different tank positions for PvE.