Maintenance for the week of February 6:
· [IN PROGRESS] EU megaservers for maintenance – February 7, 9:00 UTC (4:00AM EST) - 17:00 UTC (12:00PM EST)
· NA megaservers for patch maintenance – February 8, 4:00AM EST (9:00 UTC) - 10:00AM EST (15:00 UTC)
· EU megaservers for patch maintenance – February 8, 9:00 UTC (4:00AM EST) - 15:00 UTC (10:00AM EST)
[Summerset Spoiler] Who controls the Crystal Tower now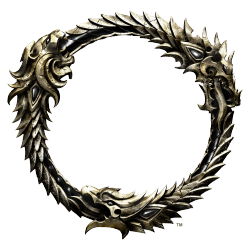 Nocturnal was trying to repair it with her own power and thereby control the Tower.
But since the Vestige used Dawnbreaker, does that also mean Meridia controls the Tower now?
There seemed to be the implication that she hid inside Darien and thereby at the correct time got transferred into Dawnbreaker and in that way snuck into the Crystal Tower without anyone realizing, except maybe Darien at the very end in the book upstairs in the Alinor Palace after the questline is finished.
Edited by Dusk_Coven on August 30, 2019 5:44PM