Maintenance for the week of January 25:
• PC/Mac: No maintenance – January 25
• PC/Mac: NA and EU megaservers for patch maintenance – January 26, 4:00AM EST (9:00 UTC) - 9:00AM EST (14:00 UTC)
• ESO Store and Account System for maintenance – January 26, 2:00PM EST (19:00 UTC) - 6:00PM EST (23:00 UTC)
• Xbox One: NA and EU megaservers for patch maintenance– January 27, 4:00AM EST (9:00 UTC) - 8:00AM EST (13:00 UTC)
• PlayStation®4: NA and EU megaservers for patch maintenance – January 27, 4:00AM EST (9:00 UTC) - 8:00AM EST (13:00 UTC)
Terrible Customer Service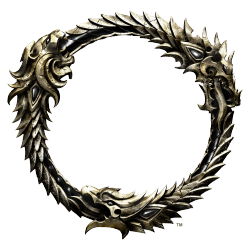 I truly hate complaining (especially about this game that I love)... BUT!

On July 11th I discovered that my Blacksmithing station at my Elsweyr Lunar Champion house had disappeared along with another furniture item. I tried retrieving it from the housing menu but it was not even listed there for me to retrieve… like it had never existed.

Completely disappeared.

The next day I submitted a ticket about a missing housing item and received some automated response back about Crown items and checking my bank statement which I ignored since it didn't relate to my complaint AT ALL.

I waited patiently for a week and yesterday I checked on the ticket only to discover that the ticket had "expired" without any notification or acknowledgement. Frustrating. So I submitted another ticket yesterday, once again detailing my complaint/problem.

I just checked the status of my latest ticket and it was CLOSED again, this time for being a "duplicate"! It is NOT a duplicate, it was never responded to. Even if they'd said "Tough Luck Lady", at least that would be a response. They just keep closing/cancelling my ticket without notifying me or responding to my complaint at all.

My items are missing. I did not destroy them. They will not respond. I don't want monetary compensation, I just want an explanation where my items went.

I can't believe they treat customers this way, I'm just shocked.