Maintenance for the week of August 10:
• [COMPLETE] PC/Mac: NA and EU megaservers for maintenance – August 10th, 3:00AM EDT (7:00 UTC) – 7:00AM EDT (11:00 UTC)

TEMPORARY FIX (Mojave): Spinning screen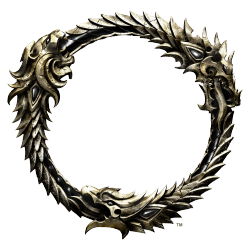 Close all ESO apps, if open.
Open your system settings and go to Privacy and select Accessibility.
Unlock the settings and remove all ESO related apps (eso, launcher & steam), if present. When unlocked, the item list is visible and the +/- buttons can be clicked.
Launch the ESO launcher, then press PLAY.
If the game starts in full screen, press CMD+M, or go into the settings and activate windowed mode.
Insert your password and login, then proceed to load your habitual avatar. When arriving at the game, you see a more or less wildly spinning scene, and when attempting to move, you seem drunk.
In the same instance as the game loads, also a system message pops up, asking Launcher.app for accessibility features. Please note that this message can also appear behind the open apps and will eventually pass unnoticed.
Click on the system setting button. Since you have the window open and already unlocked, you may now enable the "Zenimax Online Studios Launcher" (click the check box), which was added to the accessibility settings of your system.
Go back yo your game, which now seems to work correctly.
However, when you quit and reenter, spinning occurs again.
Just go back to the settings, unlock and remove the check and add it again, to enable normal play. You may keep the accessibility window open and unlocked, for as long as you play.
Do not forget to rant ZOS until they fix it.
ZOS: There is absolutely no need to enable accessibility, when the only problem is to fix is the mouse position. The movement defines the over-swing, and the smoothing the entity applied to move the mouse pointer back. Since this can also be done virtually, the system accessibility tweak is overdoing. Of course, you may need to change a bit your camera code in order to achieve the result which you are now applying by changing the hardware X and Y axis, rather than virtually adjust the mouse position.