[EXTENDED] Xbox One: NA megaserver for maintenance – June 6, 11:15PM EDT (June 7, 03:15 UTC) - June 7, 03:15AM EDT (07:15 UTC)
Maintenance for the week of June 8:
• PC/Mac: No maintenance – June 8
• Xbox One: NA and EU megaservers for patch maintenance – June 9, 10:00PM EDT (June 10, 02:00 UTC) - June 10, 5:00AM EDT (09:00 UTC)
• PlayStation®4: NA and EU megaservers for patch maintenance – June 9, 10:00PM EDT (June 10, 02:00 UTC) - June 10, 5:00AM EDT (09:00 UTC)

Dungeons quests.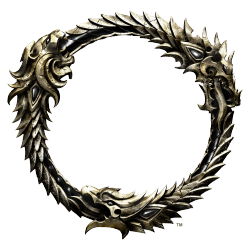 Ok sometimes i think i know how things work then i wake up one day and i am lost.

Anyways.

I started a healer toon for 4 man dungeons. No quests appear in side any dungeons.

I have undaunted lvl 4 i am lvl 780. I have never done any dungeons on this toon that i can remember.

I do have another toon that i have completed a lot of dungeon quest on so i just expect to get the quests in each dungeon
Thanks for your time.
Please advise.