Maintenance for the week of October 2:
• [COMPLETE] PC/Mac: NA and EU megaservers for patch maintenance – October 2, 4:00AM EDT (8:00 UTC) - 9:00AM EDT (13:00 UTC)
• ESO Store and Account System for maintenance – October 3, 9:00AM EDT (13:00 UTC) - 12:00PM EDT (16:00 UTC)
• Xbox: NA and EU megaservers for patch maintenance – October 4, 6:00AM EDT (10:00 UTC) - 12:00PM EDT (16:00 UTC)
• PlayStation®: NA and EU megaservers for patch maintenance – October 4, 6:00AM EDT (10:00 UTC) - 12:00PM EDT (16:00 UTC)
Glitching into Outposts on 22/05/2018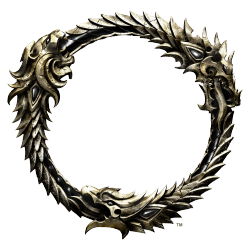 This topic relates to only Cyrodiil Vivec EU.
Not sure if it is happening elsewhere but Vivec is where we saw it happen.

4 or 5 Aldmeri players stacked up at the postern door of Bleakers Outpost. And then just moved right through the door / wall into the inside of the outpost.
Now the outpost was under attack, but both the postern and main doors remained intact, as the siege had only just started.

Not sure if this is something people had discovered on the PTS and then utilised on Live in order to get an unfair advantage - but it was pretty obvious to anyone who saw this happen last night that it was purposeful and intentional. These people knew what they were exploiting.

It all happened too quickly to get a video of it happening. Though I did get a couple of screenshots.
Just wondering if anyone else saw this happen, also reported it and if the community think this kind of exploitative behaviour is acceptable.