Maintenance for the week of October 2:
• [COMPLETE] PC/Mac: NA and EU megaservers for patch maintenance – October 2, 4:00AM EDT (8:00 UTC) - 9:00AM EDT (13:00 UTC)
• ESO Store and Account System for maintenance – October 3, 9:00AM EDT (13:00 UTC) - 12:00PM EDT (16:00 UTC)
• Xbox: NA and EU megaservers for patch maintenance – October 4, 6:00AM EDT (10:00 UTC) - 12:00PM EDT (16:00 UTC)
• PlayStation®: NA and EU megaservers for patch maintenance – October 4, 6:00AM EDT (10:00 UTC) - 12:00PM EDT (16:00 UTC)
Delete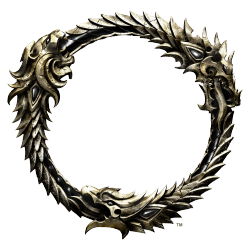 FOREVER GREEN
A werewolf PvP guild
About us:
Forever Green is a Werewolf PvP guild that was created in February 2018. The guild was created with the goal to gather people who wants to play together as a werewolf, whether it be in Cyrodil or in Battlegrounds. Now we´re looking for players who want to join our ranks and create a community of PvP focused werewolfs.
We´re offering
A friendly, mature and accepting community where everyone is welcome.
Discord server with werewolf- guides,- builds and opportunities to improve your gameplay as a werewolf in PvP.
Access to high level crafters.
What we´re looking for:
Players who enjoy playing as a werewolf in PvP environments. Those who haven´t played as a werewolf in PvP before, but would like to, are welcome to join as well.
Players who are interested in being a part of new-founded guild and helping it grow.
Some requirements:
The ability to understand and communicate through English.
Having at least 1 werewolf character. If you have 1 for each faction that´s a big +
If you´ve any questions or would like to join, feel free to write a post down below or contact me in-game
@Qbiken
Happy Hunting
Edited by Qbiken on August 13, 2018 6:41AM